Senate Sex-Toy Shop Assault Probe: Tinubu, Abbo In Shouting Match
By Ayodele Oluwafemi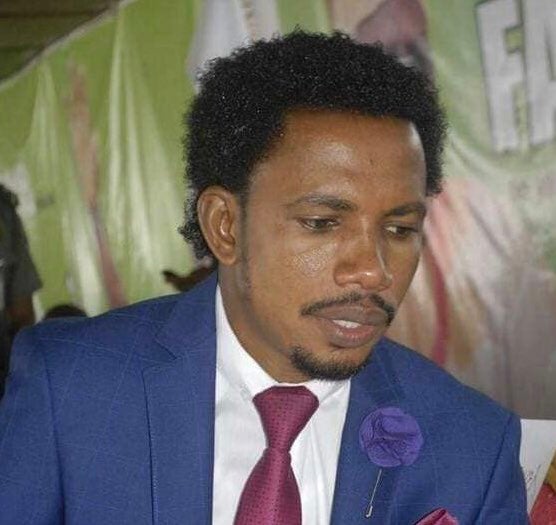 The Senate inquiry into the alleged sex-toy shop assault on a nursing woman by Senator Elisha Abbo turned into a shouting match between the embattled senator and Senator Oluremi Tinubu on Tuesday.
It was the first day of the session of the seven man ad-hoc committee chaired by Senator Sam Egwu to investigate the issue that was brought to the Senate floor last week by Senator Uba Sani, APC Kaduna Central.
The faceoff between Senators Tinubu and Abbo ensued after the later appeared before the committee and claimed that his appearance was out of respect for the senators as he deposed that the issue was presently in court.
He insisted that he would not take the oath from the clerk of the committee.
His assertion was, however, immediately dismissed by Senator Tinubu who saw his action as unhelpful.
"The Senate of the Senate carefully selected members of this committee to hear your own side of the story which has gone viral.
"What we are doing here as a legislature is a position taken by the Senate to hear from you and others involved.
"This matter has affected the Senate as an institution and we have been mandated to investigate it.
"You can't sit there on the other side and dictate the modalities and approach we follow as a committee.
"We are trying to protect the Senate and hear from you, but we can also suspend you because of your attitude."
As Abbo sought to respond, Senator Tinubu insisted that he should switch his microphone off, but at one point as she harangued him, he responded asking her,
"Are you threatening me with suspension? Are you threatening me with suspension?"
"I came here to honour you as colleagues after receiving an SMS inviting me here.
"Just the same way I have received SMS from the police. I was arrested, detained and charged to court over this matter. Yet, I'm here out of respect for you as colleagues.
"I want you to remember that this matter is before a court of competent jurisdiction and I don't want to be held in contempt of the Court."
It was at this point that the chairman of the committee, Senator Egwu who all along had been trying to mollify Senator Tinubu moved the sitting into a closed door session upon the submission of Senator Matthew Urhoghide.