How Kogi PDP Candidate Crushed Senior Brother, Brother-in-law, And The Secret Fears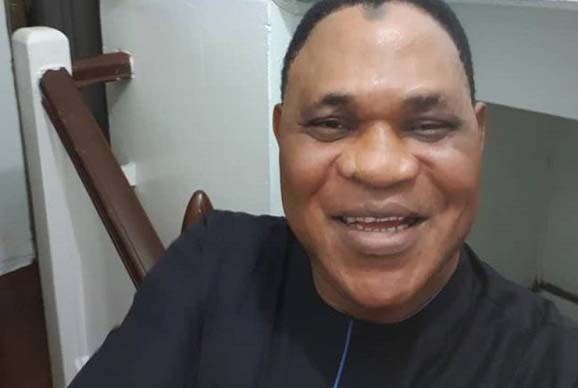 By Emmanuel Aziken
The shocking emergence of an underdog in the person of Engr. Musa Wada as the Kogi State governorship candidate of the Peoples Democratic Party, PDP was the product of a compromise to soothe the ego of two former governors of the state, Alhaji Ibrahim Idris and Captain Idris Wada.
Engr. Musa Wada trounced the two favoured aspirants, Alhaji Abuabakr Idris and Captain Idris Wada to emerge the candidate in the tight governorship primary that was concluded on Wednesday.
Remarkably, all three major aspirants are related through marriage and blood.
The just emerged PDP candidate, Engr. Musa Wada is married to the sister of Abubakar Idris. He is also a junior brother to Captain Idris Wada who interestingly is said to have partly trained him through school.
Captain Idris Wada who served a single term between 2012 and 2015 was seeking a second term.
Ahead of the Wednesday primary focus was on Abubakar Idris who enjoyed the full support of his father (former Governor Idris aka Ibro) who is the most influential stakeholder in the party in the state.
Former Governor Wada seemed to be the most potent challenger to Ibro's son, but his threat was essentially played down on account of the fact that the party structure was more or less controlled by Ibro.
Ibro and Captain Wada fell out during the immediate past governor's stint over yet unrevealed issues.
At the point of his departure from office in 2011, Ibro according to sources had initially weighed the option of handing over to Engr. Musa Wada who is married to his daughter.
However, superior wisdom came his way and he picked on Engr. Musa Wada's senior brother, Captain Idris Wada who eventually won the governorship in 2012.
Whether that was the cause of the friction between the two Wada brothers is an issue that no one has been able to say; to wit, a senior brother grabbing an opportunity that had been offered a sibling.
Willy-nilly, the battle line had been drawn and as Capt. Idris Wada's first term neared an end, Engr. Wada again came into play and was reportedly being courted by former Governor Idris to replace his senior brother in the 2015 election.
However, after several pleas from stakeholders and the realization that he could not stop the governor from picking the PDP ticket, Ibro caved in and gave his reluctant endorsement to Capt. Wada.
However, as the 2019 election drew near, Ibro's first son, Abubakar came into play and sufficiently mobilized stakeholders to look at him beyond his father's shadow.
Former Governor Wada after some dithering procrastination also entered the fray and was met by his junior brother, Engr. Wada in the contest.
Remarkably, sources revealed that Suleiman Idris, another son of Former Governor Idris turned away from backing his senior step-brother Abubakar Idris. He rather threw his financial and political structure behind Engr. Musa Wada who is married to his blood sister.
It was against this background of sibling rivalry and bitter acrimony between in-laws that party stakeholders were said to have sought for a neutral candidate who would not bring damage to the party.
"If Abubakar Idris emerged as candidate we all knew that former Governor Wada would not support him and if Capt. Wada emerged there was no way Ibro would have supported him and it was based on that that a neutral candidate had to be fetched," a party source close to the developments revealed.
Engr. Wada scored 748 votes ahead of Abubakar Idris who scored 710 votes and Captain Wada who scored 345 votes.