Buhari Committed To Ogoni Clean-Up – Akpabio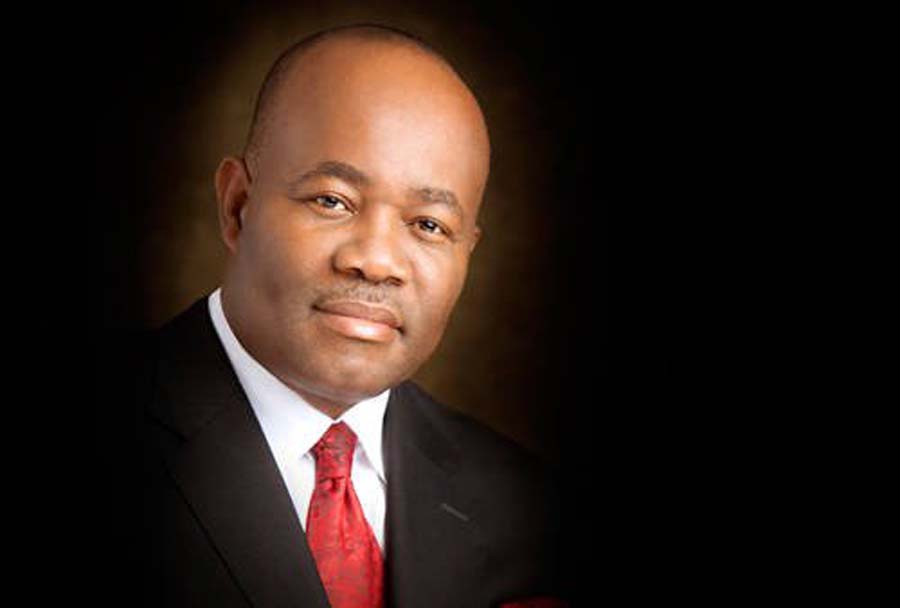 By Chuks Ekpeneru
Minister of Niger-Delta Affairs, Senator Godswill Akpabio has restated his commitment towards improving the lives of people in the region.
Akpabio stated this at the Joint Meeting of the Hydrocarbon Pollution Remediation Project (HYPREP) Governing Council and Board of Trustees (BoT) in Abuja on Thursday
He assured that his ministry will support the federal ministry of environment in the clean up process.
Akpabio who was part of the HYPREP meeting in an interview, commended President Buhari for his commitment to the project.
"First, we must commend Mr. President. This is the first time that action is actually commencing. The process of clean up has started
The Minister of Environment, Dr. Mohammed Mahmoud stated at the meeting that the federal government was fully concerned about the people of Ogoni and Niger-Delta in general.
Mahmoud at the occasion formally took over as the Chairman of the Governing Council of HYPREP.
The minister said the Joint meeting agreed to review what has been happening in the exercise.
"We have just concluded the meeting. The result is to review the procedure of what has been happening, procurement, payment, engaging contractors. We are on top of the project," he said.
Speaking further, he said, "The President is passionate about making sure Ogoni land is cleaned up. The Governing Council, Board of Trustees are formidable and we will find a solution very quickly and change the focus on what is going on and improve on it.
He assured the people of Ogoni that the project will be fast tracked. Representatives of Ogoni land in their various contributions called for a fast track of the clean up.
They said the people were getting agitated over the delay in the project.