Xenophobia: Nigeria Will Not Break Ties With S/Africa – Onyeama
800,000 Nigerians In South Africa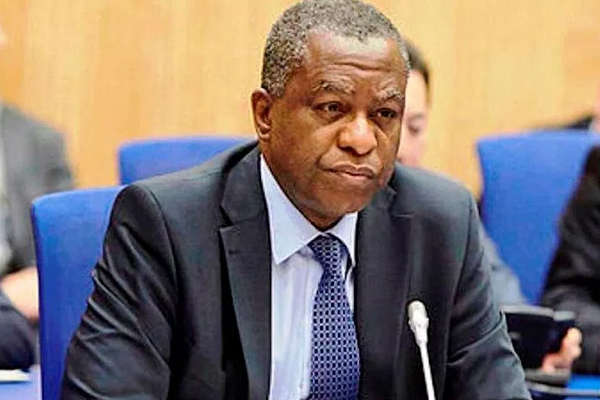 By Funmi Olakunle
The Federal Government is not contemplating breaking diplomatic ties with South Africa on account of the xenophobic tendencies of its people, the minister of foreign affairs, Geoffrey Onyeama said on Friday.
Speaking following a meeting with the Senate Committee on Diaspora and Non Governmental Organizations, Onyeama said government was conscious of protecting the interests of an estimated 800,000 Nigerians living in South Africa at the moment.
While asserting that the Nigeria administration would press on compensation for Nigerians who lost valuables during the recent outbreak of xenophobic violence, he nevertheless affirmed that an informed decision on the way to go would be made after the return of the special envoy sent to the country.
"We are not close to the stage of cutting diplomatic ties there are various options. We are not by any means at a stage of breaking diplomatic relations with South Africa but as I said we shall wait for the envoy to come back there are different actions that can be taken at the diplomatic level.
"Without necessarily breaking diplomatic ties but we want our decision and that of Mr. President to be an informed decision after assessing all the facts and of course the way the South African Government itself and what it says will be very important in helping take a decision.
"The envoy is not going there to fact check because we have people on the ground we have a high commission there and we also have a consular general with the Nigerian union in South Africa and the facts are coming from them on the ground."
The minister said that unlike the past when Nigeria waived compensation for victims, he said the country was determined to press for compensation this time despite the assertions of the South African authorities that there was no platform for such.