Bayelsa Group Raises Strong Allegations Of Sectionalism Against Sylva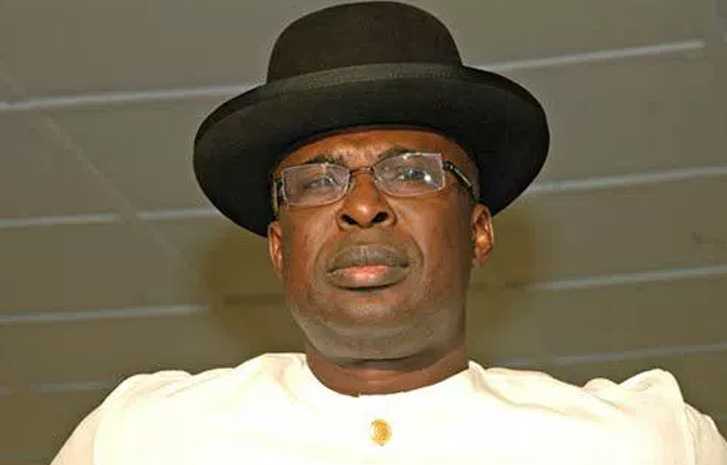 By Asolo Eyedoude
The minister of state, petroleum and former Governor Timipire Sylva has been accused of running a primordial Bayelsa East Agenda which is increasingly self evident in his appointment.
Comrade Domotimi Abadeowei, the leader of Concerned Bayelsas made the allegation while addressing a press conference where he stated that Chief Sylva has increasingly demonstrated that he didn't come with a broad based Bayelsa agenda but with a narrow primordial Eastern agenda which is increasingly self evident in his appointments.
According to Domotimi Abadeowei, "It does seem that for Chief Timipre led APC leadership, change means not State building, bridge building or the pursuit of integration but a return to the erstwhile injustices, marginalisation and domination done other zones during his reign as governor."
Citing some instances, Mr. Abadeowei disclosed that in his display of sectionalism, that Sylva nominated himself the Minister for State, Petroleum. He further noted that the Head Of Finance and Administration in the board of the NDDC, Mr. Maxwell Oko , Executive Secretary NCDMB, Mr. Waribote Simbi, Head Of Administration/HOD. Local Content, Mr. Patrick Ogba and more are from the East.
He thus called on Mr. David Lyon not to fall prey to what he described as the deceitful tendencies and antics of Chief Timipre Sylva with his nomination as the APC governorship candidate.
The group urged Bayelsans not to be deceived by the Greek gift given them by Chief Sylva , owing to the fact that he also did same by promising juicy positions to his party members during the 2015 governorship election but ended up failing to give them the promises.