COZA Rape: Timi Dakolo Slams Kemi Olunoyo, Says N10 Million Demand From Biodun Is Chicken Change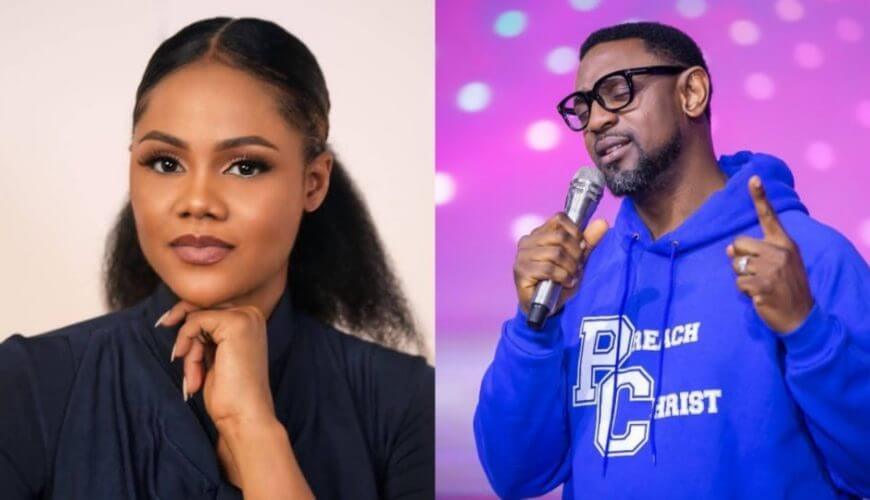 By Emmanuel Aziken
Timi Dakolo has slammed Ibadan based contentious investigative journalist and blogger, Kemi Olunloyo, over her claims that his wife, Busola Dakolo was aiming to extort alleged rapist, Biodun Fatoyinbo of the Commonwealth of Zion Assembly.
Ms. Dakolo, a celebrity photographer had slammed a N10 million civil suit against Fatoyinbo over an a claim that he raped her on two occasions when she was a teenager.
Fatoyinbo is also being investigated by the police over the alleged rape.
One of those who has debunked the allegation of rape is Ms. Olunoyo who has accused the Dakolos of extortion.
Responding to her allegation, Dakolo in a posting on social media said:
"Don't mind stupid people. As I dey like this, na N10m be my problem? Nigerians please have sense before you comment. Before you tweet, ask questions. It will save you.
"How much is N10m? Do you know how much one weekend show is? Do you know how much it costs for me to use a studio? Somebody should please invite Kemi (Olunloyo) to join my life. Do I look like N10m is my problem?"