Jonathan's Bayelsa Ally, Senator Amange In Protest Against Dickson Defects To APC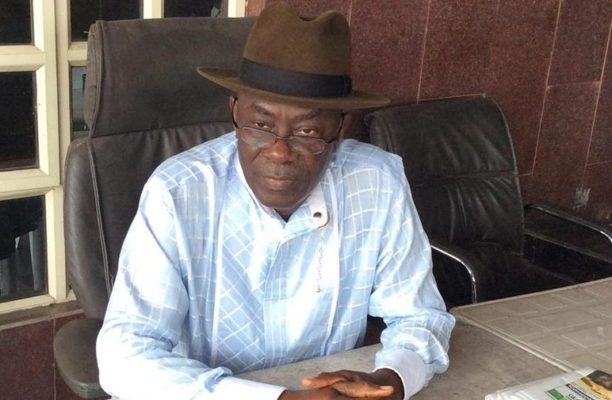 By Asolo Eyedoude
Fuming that the Peoples Democratic Party, PDP has been hijacked, Senator Nimi Barigha Amange, a close ally of Dr. Goodluck Jonathan in Bayelsa State has joined the All Progressives Congress APC.
This was contained in a letter dated 9th September, 2019 personally signed by Senator Nimi Barigha Amange and addressed to the APC, Ward 2 in Nembe Local government area.
Senator Amange stated that he will be moving from the People's Democratic Party PDP to the All Progressives Congress APC with all members of the Senator Barigha Amange Political family in Bayelsa state, all members of the Destiny Movement and the SIG elite foundation of Nembe and Brass LGAs.
Senator Nimi Barigha Amange represented the People of Bayelsa East Senatorial District in 2007, and served as Chairman and pro-chancellor, Federal University of Petroleum Resources, Effurun, Delta State from 2013 to 2017.
Senator Amange said his reason for leaving the PDP was because the party has been hijacked by an individual in Bayelsa State.
He said Without consultation one man produced Governorship candidate and running mate for the Party adding that the dialectic groups in the State were not considered in the distribution of elective executive positions.
In January, Barigha-Amange had also faulted the way the state chapter of the party conducted the primaries for the selection of National Assembly and State House of Assembly primaries.