Wike Shocks PDP, Congratulates Buhari On Tribunal Victory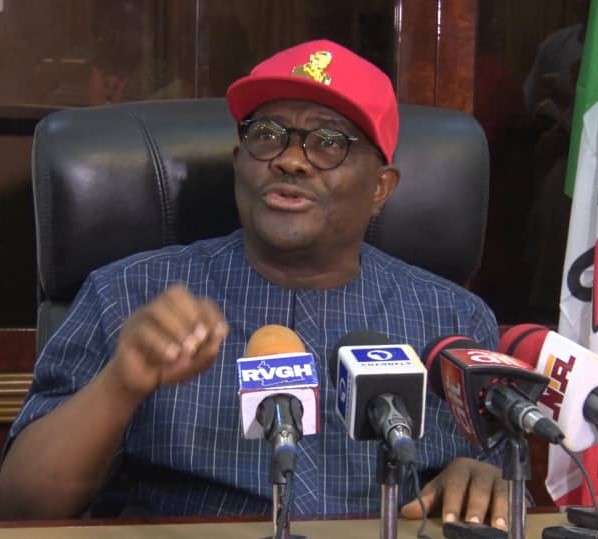 By Chuks Ekpeneru
Governor Nyesom Wike on Wednesday took his beef with some leaders of his party, Peoples Democratic Party, PDP further when he joined colleagues in the All Progressives Congress, APC to congratulate President Muhammadu Buhari on his victory at the Presidential Election Tribunal.
Wike has had a confusing relationship with the PDP since his candidate for the presidency, Governor Aminu Tambuwal of Sokoto State was defeated by Atiku Abubakar at the convention.
The governor left the convention ground even before Atiku was formally proclaimed. It was painful for him at that time that the defeat of his candidate happened in Rivers State.
Earlier on Wednesday the governor had hit at the PDP committee of elders that was constituted to resolve the crisis flowing from the emergence of conflicting leaderships of the House of Representatives Minority caucus.
Wike had supported Kingsley Chinda from Rivers State for the position, but the majority of the caucus opted for Ndudi Elumelu.
While congratulating the president, Wike in a statement on Wednesday, urged President Muhammadu Buhari to use his victory to work for all Nigerians, irrespective of their political leanings
Governor Wike called on the President to work towards the unity of the country, noting that the country is divided
Several APC governors meanwhile are falling over one another to congratulate the president.