Bayelsa: Lokpbobiri Renounces Claims Of Settlement With Ambassador Posting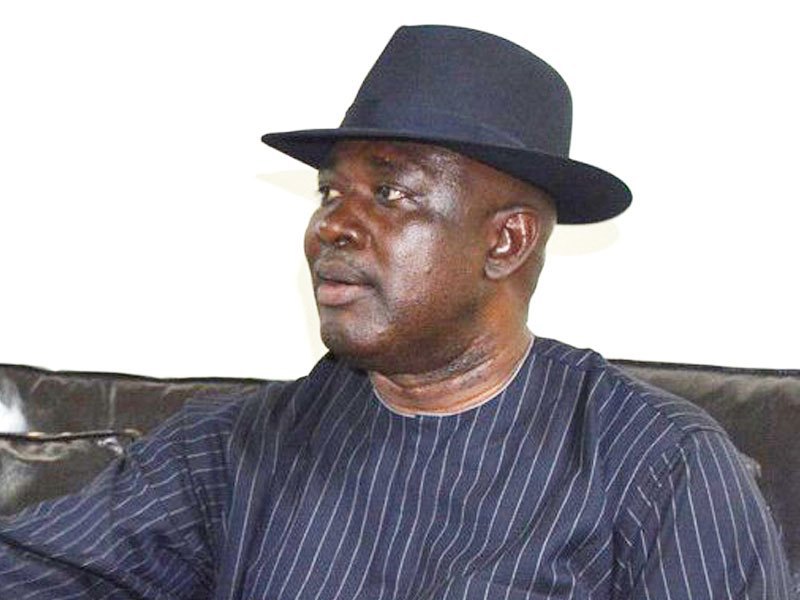 By Asolo Eyedoude
The immediate past Minister of State for Agriculture and Rural Development, Senator Heineken Lokpobiri has dismissed reports that he had settled for the ambassadorship position as a way of bringing peace after the controversial governorship primaries that was declared in favour of Chief David Lyon.
Dismissing the claims, Lokpbobiri asserted that no negotiations would distract him from the goal of serving his people on the platform of governor. He also proclaimed that such insinuations were being spread by foot soldiers of his rival, Lyon.
Senator Lokpobiri, who spoke through a member of his campaign Caucus, Hon. Sunday Frank-Oputu, stated that the people of the State should discountenance the fraudulent claim that he has been settled with ambassadorial nomination,'
"I did not contest to be settled but contested with the full intention to serve the people of the state based on experience, capacity and full knowledge to rescue the people from years of mismanagement and poor development
' Lokpobiri is a sure bet at all levels. He has not been settled and will not accept settlement except the mandate to govern and better the lives of Bayelsa people.'
Hon. Frank-Oputu noted that though preliminary investigation have shown that the false claim "is another series of spiral of lies" being spewed by special groups set up by Chief David Lyon supporters.
'To show that Chief David Lyon is the sponsor of these cheap lies, they could not confirm and deny the veracity of the claims made by their syndicate.'
'Lokpobiri is not ready to compromise that.And I stand tall to say David Lyon is not qualified to govern Bayelsa State. Bayelsa people should not be deceived by the false claims. We dont need lies to govern the state. I assure you thay Senator Lokpobiri means well and qualifies to rescue Bayelsa through good governance.'