FG Please Remove The BEDC Yoke From Us In Delta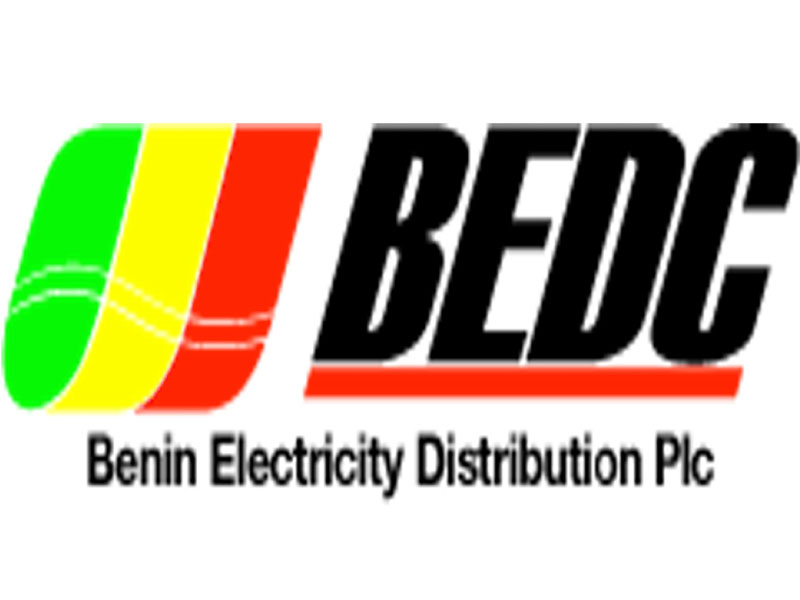 By Zik Gbemre
We have repeated the subject complaint that the Benin Electricity Distribution Company (BEDC) has failed woefully in its statutory obligation as a supposed Power Distribution Company (DISCO) since they came on board, to handle/manage the wide geographical spread spanning four states – Edo, Delta, Ondo and Ekiti, with 16 Business Districts in all.
And as such, we, and many stakeholders and the Nigerian masses within the States covered by the BEDC, specifically Delta State, have been demanding that the Federal Government and relevant authorities in the Ministry of Power to revoke the operational license of BEDC for their gross incompetence. We are therefore wondering why the Federal Government under President Muhammadu Buhari and the relevant authorities concerned, are taking too long a time to terminate the operations of BEDC, and take it over while another competent DISCO is sorted out?
This issue is no longer funny at all, as Nigerians living and doing business in Delta State are daily suffering untold hardship and inconveniences as a result of BEDC's incompetence. With the evident countless complaints by different sections of the Nigerian public living and doing business in Delta State, especially in places within Warri and environs like Ugboroke Layout, Okumagba Layout, Water Resources, Ugborikoko, Essi Layout, Iyara, Edjeba, Alegbor, Uti area, Jakpa, Bendel Estate, Effurun, Ovwian, Ekpan, Otor-Udu, Agbarho, Iwhrekan, Osubi, Otu-Jeremi, Ughelli areas etc., about the deplorable power distribution supply situation in these areas by the BEDC; one would have expected the Federal Government and relevant Authorities to take the urgent steps to address this anomaly and have BEDC removed immediately.
This is hinged on the fact that the BEDC as a supposed DISCO, cannot be remedied or seen to improve in any form in the near or far future. The BEDC has demonstrated to all and sundry that they do not have the capacity, expertise, wherewithal (financial muscle) and capability to manage the stated distribution network and distribute power supply to its consumers in the various States under them, especially in Warri and environs of Delta State.
Vigeo Power Limited, which is said to be the owner of BEDC, with Mrs. Funke Osibodu, a former Managing Director of Union bank Plc, as its Chief Executive Officer/Managing Director, has gone from bad to worse in the distribution of power in the States concerned. As such, they do not deserve to be left to function for another day.
And we are not the only ones thinking this way because we are practically speaking the hearts and minds of many, as it concerns the BEDC. According to the Edo State Governor, Mr. Godwin Obaseki, some few months ago while making a remark about BEDC, in his words: "BEDC has been an obstacle all the way. They will not provide electricity and will not allow you to get alternative sources of power. The State will not allow it. As Governor of Edo State, we have lost confidence in BEDC. We do not want them here. We are in darkness. Let us remain in darkness until we find people who are capable of delivering electricity. This is our position."
If this is coming from a State Governor, we then imagine the people's mindset and thoughts concerning the BEDC and their pathetic and deplorable services delivery.
Time and space will not allow us here, to carefully detail the poor and pathetic power supply situations evident in all the different States, especially in Warri and environs. But the cross of the matter is that – "we have never had power supply this bad in Warri and environs." This was not the situation even when the PHCN was still around. At least then, Nigerians in Warri and environs used to have considerable hours of power supply within a day. And the BEDC prefers it so because it is obvious that some of them are gaining from this pathetic system of service delivery. This is because they prefer to give their BEDC Consumers "OVER-ESTIMATED BILLS", which if one does not pay, your electricity connection is cut off- even when there is mostly no power supply. And one is also expected to pay heavily to get reconnected. And when one requests for Pre-Paid Meters to checkmate this ugly trend, it takes BEDC forever to respond, or not respond at all because they seem to prefer their consumers not to have Pre-Paid Meters, since it allows them to continue perpetuating their 'over-estimated billing' of Consumers.
Let us be reminded that the Utorogu Gas Plant Phase One (Utorogu NAG 1), Utorogu Gas Plant Phase Two (Utorogu NAG 2) both in OML 34, as well as the Sapale Gas Plant, Ughelli East Gas Plan, are all in Delta State, producing the gas needed for all the Power Stations across the country. But how come Delta State is neglected by the BEDC in power distribution, especially Warri and environs, which have been left in darkness? Delta State cannot be producing the gas that is used in generating power supply for the country, and yet Deltans do not get the necessary power supply in a day.
The BEDC has proven beyond every reasonable doubt that they do not have the capacity and capability to distribute power to the States under them. As such, their operating license should be revoked by the Federal Government with immediate effect. The Federal Government of Nigeria owes it to its citizens, as a national duty, to provide electricity for all Nigerians. It is therefore expected that they terminate the operations of power distribution companies like the BEDC without delay, for their gross incompetence in service delivery.
The Federal Government's National Electricity Regulatory Commission (NERC) is practically an irrelevant body and a toothless bulldog that has not been able to do anything to address this subject issue. If you write them, their usual response every time is that you should contact the BEDC Office with your complaint. One begins to wonder why can't they ask their Office in Benin to take action against BEDC?
The amount of money people spend daily in fueling and maintaining their generators (for those that can afford it), cannot been comprehended. Nobody will be happy to pay electricity bills to BEDC in the current situation in Warri and environs, especially with the increase in tariff for power supply.
To make matters worse, countless Nigerians within Delta State, and we believe all the other States covered by BEDC, are yet to be provided with Pre-paid Meters to at least make consumers regulate and correctly pay for the electricity they consume monthly. The usual language by BEDC, when people apply for the Pre-paid Meters, is that they do not have. The same way they do not have Transformers, Feeder-pillars, wooden/concrete electrical poles, and other power distribution maintenance materials in their Office premises. Often times, it is the Consumers that provide the funds for any repaires on BEDC power distribution network facilities – most of which are begging to be changed. It is the Nigerian consumers that are made and expected to pay for the replacement of any faulty power distribution facility operated by the BEDC.
The privatization of the Benin Power Distribution networks in the hands of BEDC is a complete failure because since their takeover, the electricity supply situation in Warri and environs has gone from bad to worse. We therefore urge that the issues raised here should be given the adequate attention it deserves.
Zik Gbemre
September 20, 2019