2023: Osinbajo Can Run If He Wants – Tinubu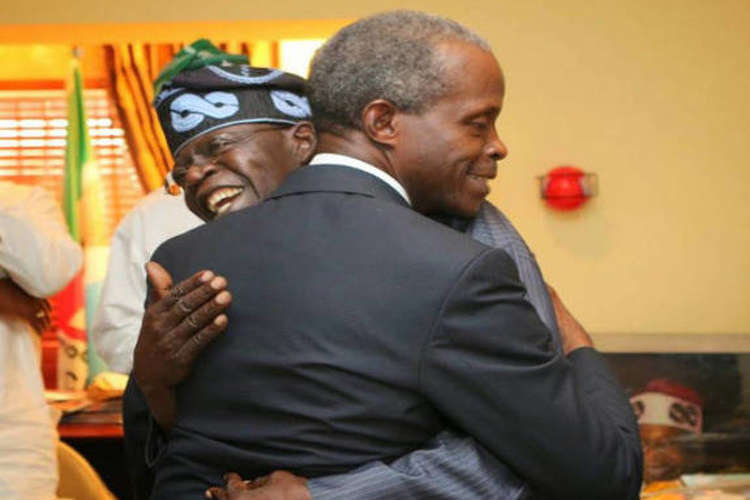 By Emmanuel Aziken
All Progressives Congress, APC national leader, Asiwaju Bola Ahmed Tinubu has reacted to insinuations that he was behind recent moves by President Muhammadu Buhari to cage Vice President Yemi Osinbajo.
The speculations followed claims of Osinbajo nurturing a 2023 presidential aspiration as against the assumption of Tinubu also running for the same office. Tinubu, the former governor of Lagos State is the vice-president's political mentor.
Responding to the insinuation of a clash between the two men, Tinubu's media aide, Tunde Rahman told Sunday Independent, the Lagos based national daily:
"There is no truth in the allegation that Asiwaju Bola Tinubu is against the Vice President. There is nothing stopping the Vice President from nursing a presidential ambition. If he wants to run, let him run.
"We are all watching and waiting. It is all a bundle of lies that Asiwaju Tinubu is unhappy about that. People are just politicising the situation. Tinubu cannot muscle his own boy in any way", he said.
President Buhari had recently cut Osinbajo's wings in the presidency when he issued a memo directing him to seek approval for actions he takes in the agencies supervised by him. He had also dissolved the Economic Management Team, EMT headed by Osinbajo and replaced it with an Economic Advisory Council to report directly to him.