Woman Suspected Of Selling 50 Babies Arrested In Lagos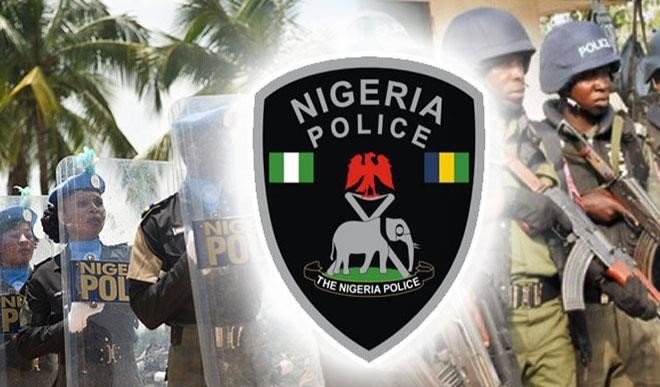 A 50-year-old woman has been arrested by the police in Lagos on the suspicion of being the brain behind a major baby smuggling ring suspected to have sold as many as 50 babies in recent times.
Florence Douglas told the police that a baby boy is called Blue, a baby girl Pink while the business of selling babies is called as Market.
The babies according to her go for between N500,000 and N1 Million depending on the sex and negotiating skills.
Douglas from Igueben, Edo State was arrested alongside her staff, Gift Michael, 24 by the police in Ejigbo Division of the Nigeria Police operates a maternity clinic, Flofidel Clinic and Maternity Homes with branches in I82, Shosanya, Ijegun road and Okunola, both in Ijagemo areas of Lagos which it was gathered was being used as decoy.
She was apprehended at the point of selling an infant baby who at the point was believed to be less than a week old. It was further learnt that the baby was brought from Gombe.
Upon further quizzing pictures of about 50 babies suspected to have been sold in recent times were discovered in the phone of Douglas.
Giving details on how the culprits were apprehended, the Lagos State Police Public Relations Officer, DSP Elkana Bala, said:
"At about 3.30pm, a police officer attached to the Motor Traffic Division of Ejigbo Police Division while controlling traffic at Jakande Gate, Ejigbo, noticed a sort of commotion close to her traffic point. She intervened and discovered that the brouhaha was about a lady named Gift Michael, who was found with a suspected new born baby.
"In her company was her 'madam', one Florence Nkem Douglas. Both of them live in Ijegun area of Isheri. They were about to be mobbed due to the alarm raised by those who had been trailing them from their residence in Ijegun, as the whole community had been suspecting them for long for being in the business of buying and selling of babies in their Maternity homes.
"But for the timely intervention of the traffic Police woman, the mob would have carried out its threat. The women with the baby were rescued to Ejigbo Divisional Police Headquarters where in depth investigation was conducted.
"The Commissioner of Police Lagos State, CP Zubairu Muazu, ordered the State Criminal Investigation Department, Panti Yaba to take over the investigation and ensure that other members of the syndicate are apprehended. Investigation is ongoing."