Cold War, Amaechi And Other Insinuations On Keyamo's Redeployment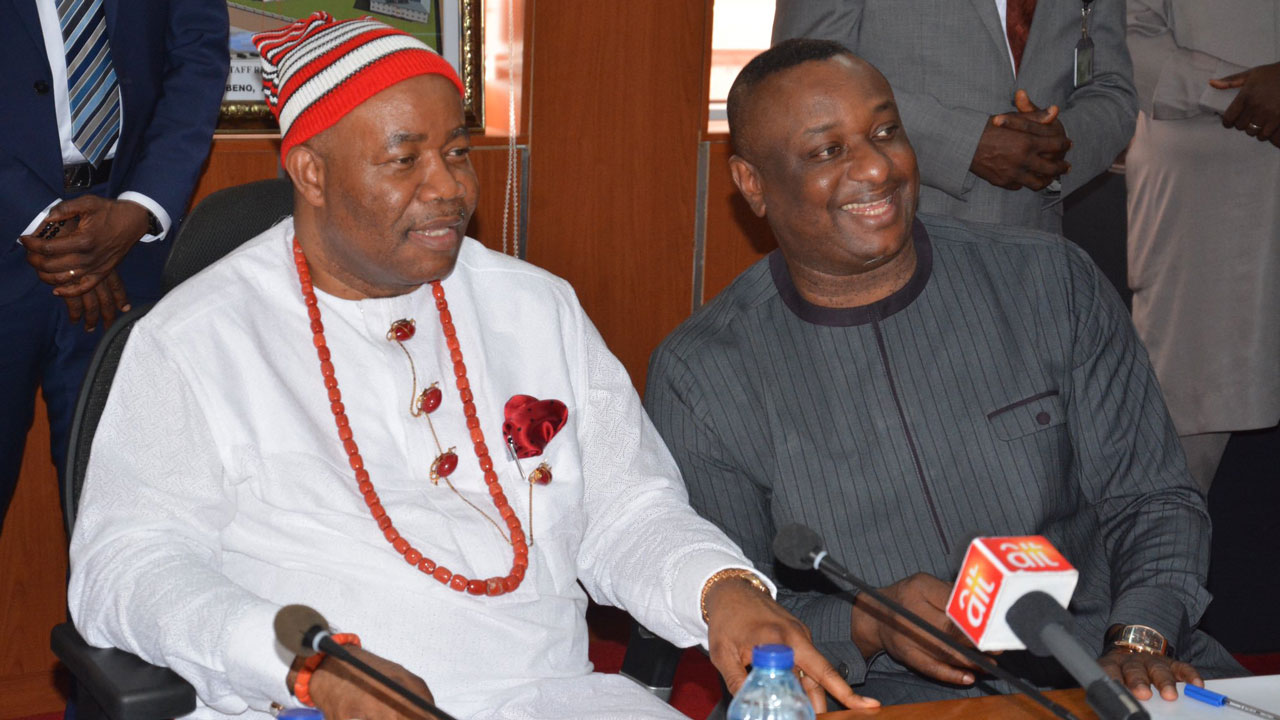 By Emmanuel Aziken
President Muhammadu Buhari's redeployment of Mr. Festus Keyamo from the position of minister of state, Niger Delta to the same position in the Ministry of Labour and Productivity is evoking strong reactions among the political class.
Buhari had been known to be relatively laid back in disciplining or redeploying his ministers leaving top officials of his administration involved in one malfeasance or the other or those otherwise found to be politically challenged to continue in their offices.
Senator Aisha Alhassan even after pledging her loyalty to Atiku Abubakar was left unscathed in her position as minister of women affairs until she resigned.
The speed with which the president swapped Keyamo and the former minister of state, labour and productivity, Senator Tayo Alasodaura is as such drawing serious comments especially on social media.
The preponderance of opinion was that Keyamo was engaged in a cold war with the senior minister, Senator Godswill Akpabio,.
That suggestion was, however, rebuffed by one Akpabio associate who pointed at the need of giving Ondo State a stake in the Niger Delta through the redeployment of Alasuodara to Keyamo's position.
"There is no cold war, the presidency needed to settle Ondo State and being that Delta State already had the position of MD of NDDC it was thought that the best thing was to move Keyamo somewhere else and allow Alasuodara to come to NDDC ministry," the source said.
Mr. Jackson Ude, a journalist, however, pointed at Niger Delta politics as the reason for the redeployment. Mr. Ude in a post on twitter alleged that Keyamo was being used to accomplish the agenda of Mr. Rotimi Amaechi in the NDDC.
Ude in a posting on twitter said:
"Keyamo would have to learn politics at the top level quickly. Immediately he resumed as Minister for state Niger Delta, he started teaming up with Amaechi to undermine the newly named NDDC board. Amaechi is still vexed he lost out. He started using Keyamo to fight The new board."
Keyamo in his reaction to the redeployment lauded President Buhari for finding him versatile enough to move around noting how he had been moved within two months of his appointment as minister.
Keyamo on his twitter handle said:
ON THE MOVE AGAIN: TWO PORTFOLIOS IN TWO MONTHS! Just been redeployed to the Ministry of Labour and Employment to work with my long-time big brother, H.E, Chris Ngige. Thank you, Mr. President for finding me versatile enough to move around. Always ready to serve in any capacity