Atiku's Ally Gives Reason Why Osinbajo Should Resign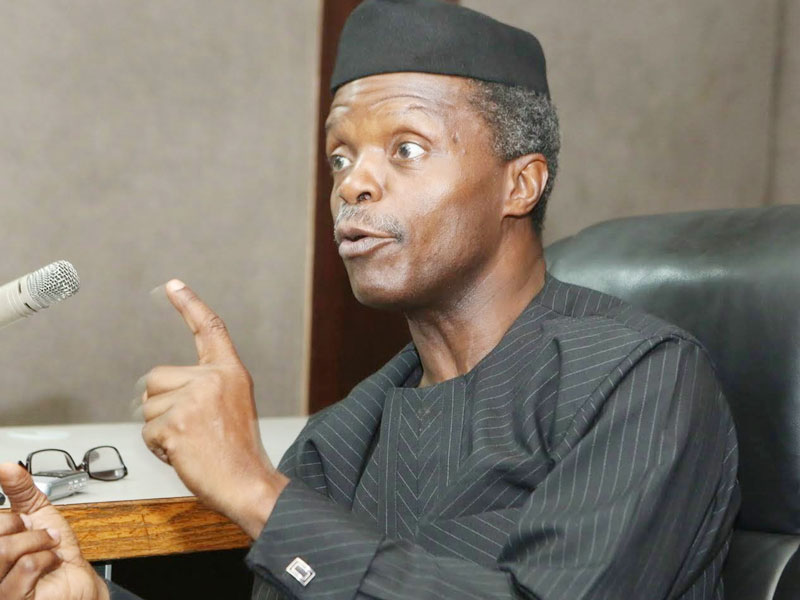 Mr. Timi Frank, a key political ally of Atiku Abubakar has dared Vice President Yemi Osinbajo to sue him instead of intimidating the media over his allegation of the siphoning of N90 billion from the Federal Inland Revenue Service, FIRS for 2019 campaign purposes.
Frank has also asked the vice-president to resign his position in order to allow unfettered investigation into the allegation.
Justifying his position on why the vice-president should resign, he said that it would allow thorough investigation and unbiased prosecution in court.
"This is important so as not to influence the judiciary as well as use public funds to pursue the case as a sitting Vice President."
"I understand Prof. Osinbajo, through Femi Falana has written Vanguard Newspaper, demanding for a retraction. It is a move to silence the media and those of us speaking for Nigerians. I challenge Osinbajo to sue me and not Vanguard Newspaper. I'm prepared to meet him in court whenever he is ready to do so.
"The VP should know that I can not be intimidated by his threat. We shall meet in court.
"The VP is trying to intimidate everyone including the media but he has forgotten how he accused others like former President Goodluck Jonathan and former Senate President Bukola Saraki without any evidence," Frank stated.
"Osinbajo is trying to use his position as Vice President to intimidate me and especially the Vanguard Newspaper but he won't succeed.
"I have also spoken with Femi Falana, the VP's lawyer who has confirmed that he has a letter from the Vice President for me but I'm yet to receive the letter," he stated.