Edo 2020: Obaseki Sends Confusion Among PDP Hopefuls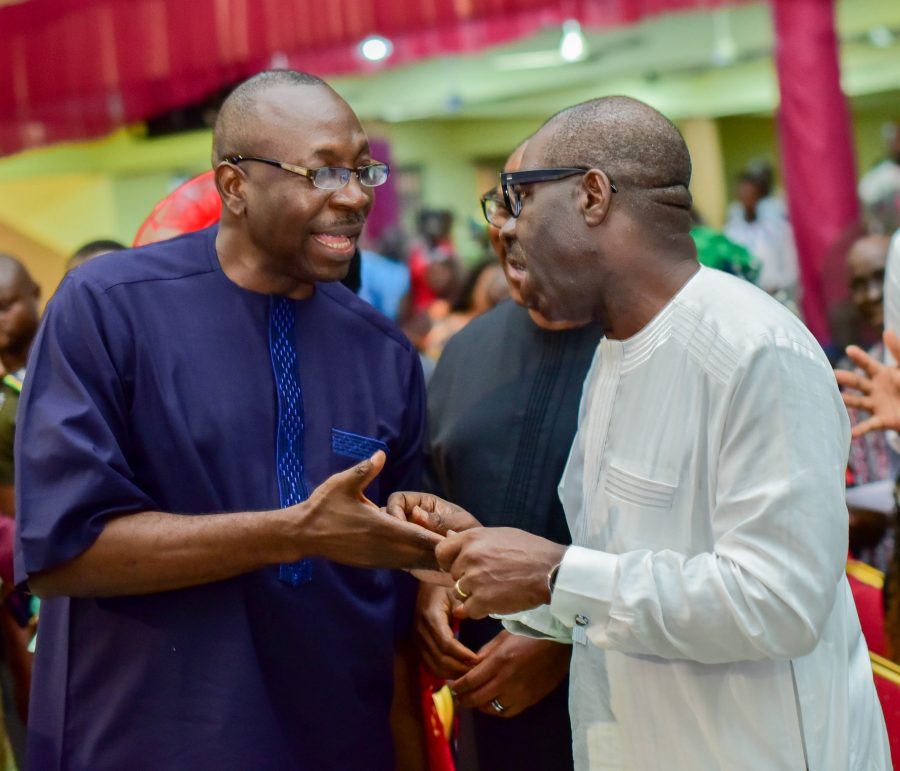 By Emmanuel Aziken
Governor Godwin Obaseki's problems with Comrade Adams Oshiomhole, the national chairman of the All Progressives Congress, APC has put confusion into the aspiration of leading 2020 governorship hopefuls in the Peoples Democratic Party, PDP in Edo State.
Many prospective PDP aspirants it was gathered have put off concrete campaign plans on hold pending a definitive indication that Obaseki would not be defecting to the party.
Obaseki is presently entangled with Oshiomhole over the inauguration of the Edo State House of Assembly, an issue which is directly related to the struggle for supremacy between the governor and his predecessor.
With the threat of Oshiomhole using his powers in Abuja to block a second term ticket for Obaseki on the platform of the APC, the PDP is seen as an easy opportunity for the governor to overwhelm Oshiomhole.
"The PDP knows that Obaseki as a candidate will make their aspirations to take over the state very easy so, no one is surprised at the expectation of the PDP willing to receive him," an associate of the governor who, however, affirmed that that there was no ongoing talks with the PDP said.
"We know that with what he (governor) has done that if he comes to the PDP the APC will be run out of town," the Obaseki associate said.
A prominent official of the PDP was not committal on the speculations of talks between the two sides.
"I don't know of anything, we are not talking with him," the senior PDP official who is in a good position to know of any defection talks with the governor told GreenWhiteGreen.
Among the prospective aspirants are the 2016 candidate, Pastor Osagie Ize Iyamu, Mr. Kenneth Imasuagbon among others. Imasuangbon, popularly known as the Rice Man according to indications may, however, not be deterred given what is assumed to be his street wise popularity among the party faithful.
A source revealed that Ize-Iyamu who is said to be interested in making another run has, however, put off kick-starting his campaign until Obaseki's stance is made known.