Aisha Buhari's Whereabouts Not Your Business – Presidency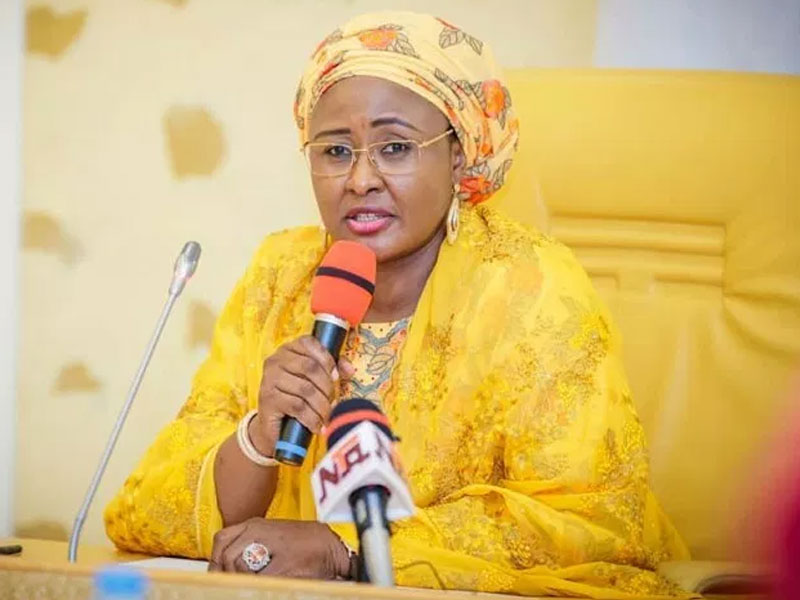 Aisha Buhari is a free citizen of the country and does not have to report to anyone where she is, the presidency has said.
Speaking against the background of her conspicuous absence from the limelight the presidency said that just as every private citizen she was entitled to go wherever she so desired.
The presidency's reaction came against the background of the fact that the First Lady had not been seen in public since August. She was last seen after performing the pilgrimage in Saudi Arabia. Some reports have claimed that she proceeded from Saudi Arabia to London and has not been seen in the country since then.
She has been repeatedly represented in occasions. She has, however, been alive on social media sometimes tweeting on issues happening in the country.
Some have alleged that she may have taken her problems with the enforcers around her husband to heart and decided to relocate.
However, a report in Sunday Punch quoted the Director of Information to the First Lady, Mr Suleiman Haruna, as rebuffing the insinuations.
"It's a free world and people have been speculating about everything in this country and it is allowed," he told Sunday Punch
"She is a free Nigerian and does not work for the government. So, if she decides to stay somewhere in her village for two months or to go somewhere and stay for two months, why should it become a national issue?
"She is a free Nigerian and has absolute freedom to move round for however long she wants," he added.
He also told Sunday Punch that insinuations of power struggle between the First Lady and the inner circle around President Buhari normally described as the cabal were fantasies.
"I am in shock when I hear all these things. I don't believe in all these rumours about the President's wife because they are not true. That is why, most times, the office does not bother to react to these speculations," the spokesman affirmed.