INEC Working With Yahaya Bello To Knock Out Strong Rivals – Natasha Akpoti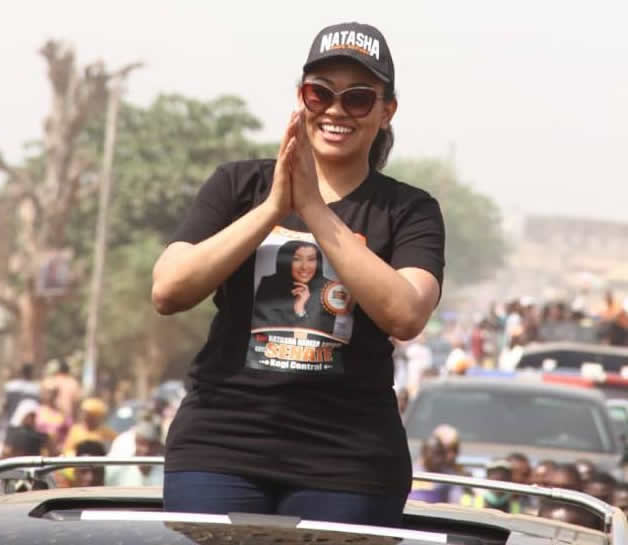 By Editor
Ms. Natasha Akpoti, the Social Democratic Party, SDP candidate in the forthcoming governorship election in Kogi State has accused the Independent National Electoral Commission, INEC of collaborating with Governor Yahaya Bello to wield out strong challengers to the incumbent governor.
Observing how her deputy was wielded out and how the commission frustrated her efforts to get a new running mate, she observed that INEC by law has no right to disqualify candidates.
Ms Akpoti is perceived by some to be a strong challenger to the governor on the basis of her street popularity and her descent from the governor's base in the Central Senatorial District where she is also strong.
Speaking in an interview, she said:
"If the commission insists that the window for substitution ended on the 9th of September, why then did they issue us a reminder on the invalidity of our candidate on the 13th? Why didn't INEC write to us before the 9th?
"We know what is going on. The governor of Kogi State and his deputy are doing everything to ensure that the strongest contender in the election is disqualified. You saw what happened in APC, you saw what happened in PDP and now,
"INEC the deadline for substitution ended on the 23rd of September and I went to INEC begging them to accept my candidate. It is a pure case of political sabotage and because it is my duty to ensure that INEC lives up to its responsibility. INEC is established because of people like me," she said.