Okagabare Disqualified After 200 Meter Race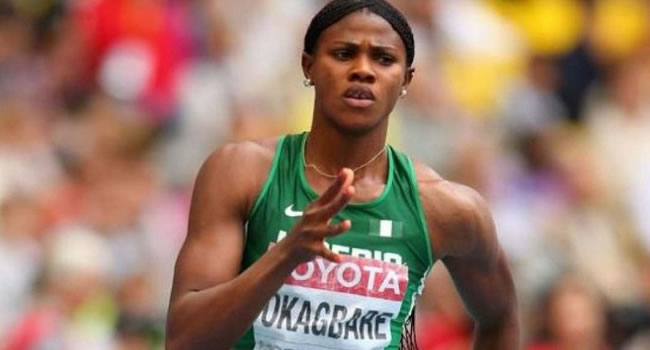 By Emmanuel Aziken
Nigeria's Blessing Okagbare ran into a fourth-place finishing at the 200 meters event in the ongoing Doha Athletics World Championships but was disqualified after she was found to have infringed the rules.
Okagbare who was initially thought to have qualified was, however, disqualified after she was confirmed to have crossed from her lane eight into lane seven.
Okagabare running on lane eight crossed into lane seven midway into the race.
It was a disappointing end for the Nigerian sprinter who returned to the championship after she was initially disqualified for failing to turn up for the 100 meters event in which she was registered for.
It is against the rules to be registered and confirmed for an event not to turn up.
However, her appeal received the favourable consideration of the organisers.
Okagabare has returned the third best time in the 200 meter race.