Afenifere Leader Cautions Buhari On Illegal Steps Against Osinbajo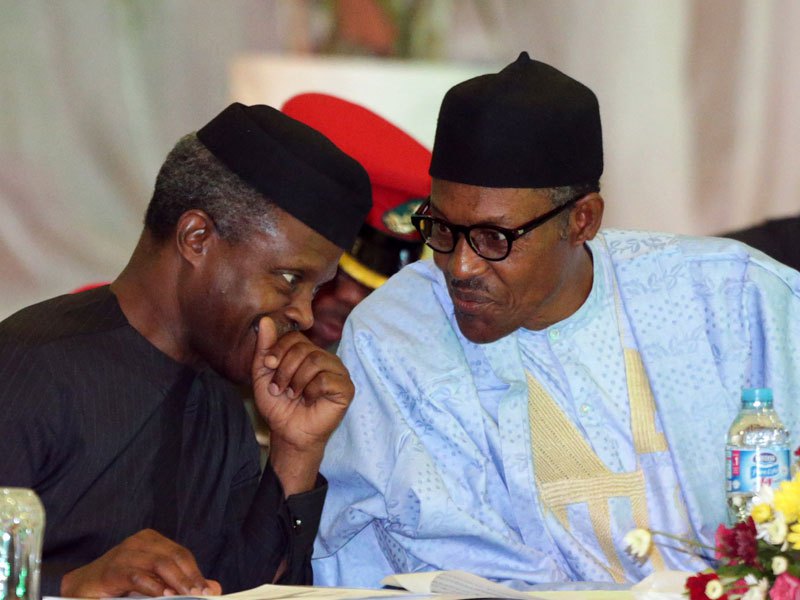 Afenifere Chieftain Chief Ayo Adebanjo has warned President Muhammadu Buhari against taking any extra-constitutional actions against Vice-President Yemi Osinbajo in the wake of the reported falling out of favour by the country's number two man.
Adebanjo gave the caution as he faulted fresh clamour for the 2023 presidency as he observed that the clamour was overshadowing the genuine need for restructuring of the country.
He said that the presidency was of little relevance in a Nigeria that is not restructured.
Adebanjo spoke to journalists during an event to celebrate the 78th birthday anniversary of a former commissioner for information in Ondo State, Chief Segun Adegoke.
The occasion also witnessed the launch of a book 'Politics of Ideology and Politics of People' authored by the celebrant.
While affirming that he had no hand in the emergence of Osinbajo as vice-president being a matter for the APC, he, however, cautioned that those against him must act according to the constitution of the country.
"Osinbajo problem is APC problem. I'm not one of those who approved his appointment. Those who appointed him want to remove him.
"I didn't take part in his appointment. They say who hires can fire. I'm not privy to his appointment.
"All I will warn Buhari is that whatever treatment you give to Osinbajo must be constitutional. We are in a constitutional country. He must not treat Osinbajo as if he wants to ridicule him.
Addressing permutations on the 2023 presidential stake, he said:
"Until this constitution is changed. There is nothing we need in this country now is to change the constitution.
"Anybody deceiving himself about the presidency is yielding to the dictatorship and autocracy of Buhari. I don't deceive myself," saying power rotation cannot be achieved under the present situation.
"The west has had its turn, the south south has had, the north has had, while are you excluding the East. I don't talk of any rotation until this constitution is changed."