Zenith Bank Women Basketball League: Customs Avoid Upset Loss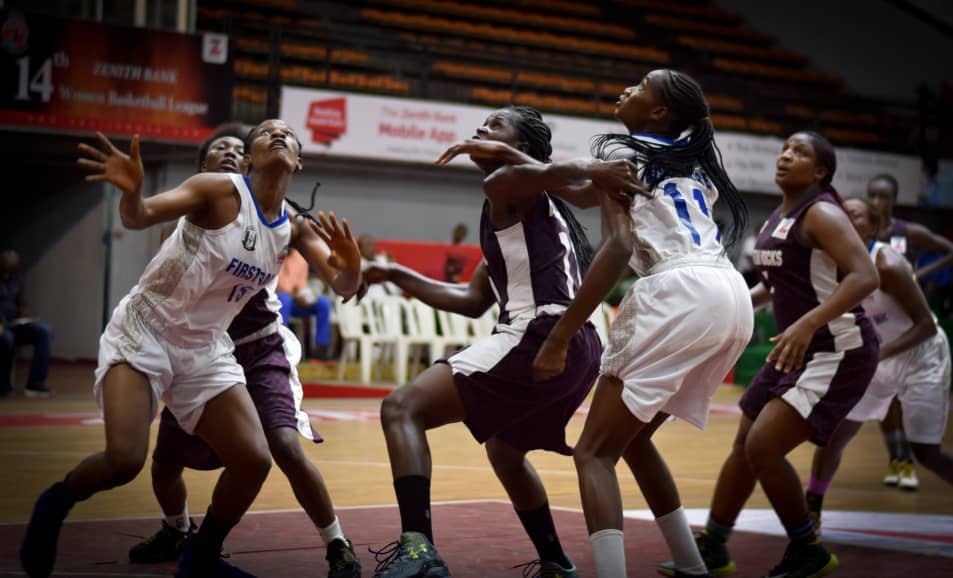 Nigeria Customs on Tuesday avoided an upset with a 53-49 win over Plateau Rocks at the Abuja Centre of the Conference Phase in the 2019 Zenith Bank Women's Basketball League.
Customs went into the centre's opening game at the Moshood Abiola National Stadium as heavy favourites for a National Finals ticket and were quick to underline this with their intentions.
But it did not take long before the Jos-based Plateau Rocks proved that they would make their opponents sweat throughout the game.
An uneventful first quarter however ended in a 17-11 win for Nigeria Customs.
It was in the second quarter that Customs stamped their superiority on the game with a 14-9 win, with Josette Anaswen and Deborah David dictating the pace.
In the third quarter, Customs who had opened an 11-point gap against Plateau Rocks were pegged back.
Things took a turnaround as Lilian Akpesu and Ruth Okafor tore apart a visibly-incoherent Customs defence with ease.
Team captain Gloria Umeh, who in any case put up a below-par performance, still did enough to ward off Customs' attack.
In the final quarter, the Jos-based team launched a comeback and were unlucky not to at least share the spoils with the former league champions.
A furious coach Abdulrahman Mohammed of Customs told the News Agency of Nigeria (NAN) after the game that his team lacked commitment.
"That this is the first game of the conference phase is not an excuse for the performance of my team today.
"The same team played 14 games in the previous two phases of the league. How long ago did we finish the second phase of the league?
"It was just a lack of commitment by most of the players. And we lacked tactical discipline throughout the game.
"Going forward, my players have to change their attitude," he said.
Umeh missed some glorious chances which would have changed the final score, but the Plateau Rocks captain blamed lack of depth as her team's undoing.
NAN reports that the Jos-based side had been playing the competition, right from the first phase, with seven instead of the expected 12 players.
"It's our first game and we just went out to enjoy our game. Like I mentioned in the previous phases, we are not complete.
"Customs won the game, but we were the actual victors. For Customs to beat our team of just seven players by four points is something for us.
"That is why we are optimistic, even while playing with our small squad," Umeh said.
The Conference Phase of the 2019 Zenith Bank Women's Basketball League will end on Oct. 8.
Four teams will qualify for the National Eight, where they will be joined by qualifiers from the Atlantic Conference which is holding currently in Ibadan.