APC Laud Buhari Administration Over Arrest Of Maina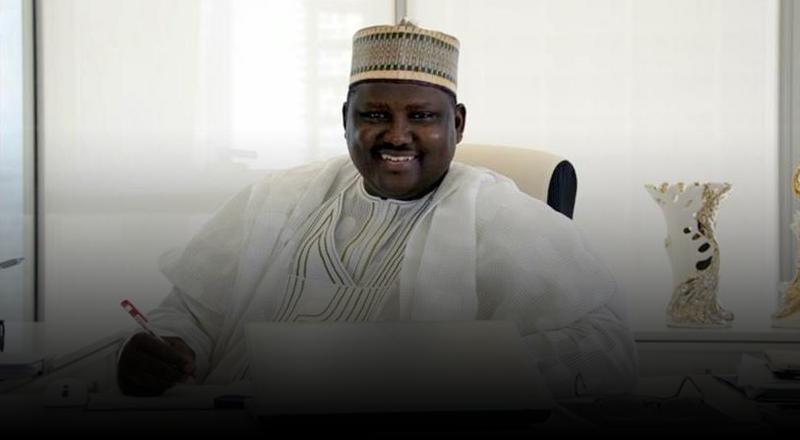 The recent arrest of the former chairman, Pension Reform Task Force Abdul-Rashid Maina, by Economic and Financial Crimes Commission, EFCC, has been commended by All Progressives Congress, APC, UK Chapter.
The party said the decision has proved that the administration would not spare any one engaged in corruption no matter how highly placed.
Mr Ade Omole, leader of the chapter, who said this on Friday in Abuja, was reacting to the recent arrest of Maina..
He said Maina's arrest had reconfirmed the stance of Buhari's administration to the crucial battle against corruption in the country.
"President Buhari has shown character, and has displayed leadership; the re-arrest of Maina is an affirmation to this.
"The APC administration has made its stance known to Nigerians, and as we can see, President Buhari has not changed, the fight against corruption in the country is no respecter of individuals.
"I can assure you, more of the hard rock will continue to fall on corrupt individuals in the country," Omole said. Mr Jacob Ogunseye, the chapter's Public Relations Secretary, also praised Buhari for the intervention in the xenophobic attack on Nigerians in South Africa.
He said Buhari's decision to honour the invitation of his South African counterpart, Mr Cyril Ramaphosa, was the best option to address the situation.
He expressed optimism that the visit would enhance bilateral relations between the two Africa's strongest economies. Maina was arrested by the Economic and Financial Crimes Commission, EFCC, and the Department of State Services, DSS, following corruption charges.
According to the DSS, the arrest which was carried out at the Pennsylvania Avenue Hotel, Utako, Abuja followed a request by the EFCC to assist in the apprehension of the suspect.