Kokori Says PDP Has Suppressed Democracy In S/South, Southeast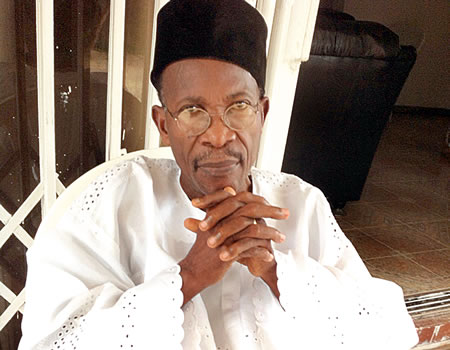 By Patrick Adamagu
CHIEFTAIN of the All Progressives Congress, APC in Delta State, Chief Frank Kokori, has lamented the state of democracy in the South-South and Southeast geopolitical zones saying the opposition Peoples Democratic Party, PDP has compromised all standards.
Speaking in an exclusive interview with GWG, Kokori said that votes do not count in the elections conducted in the two regions.
"In the South-South, the votes do not count as people, who are in power, remain in power and you can't remove them unless the court does otherwise. You cannot remove any PDP governor in the South-South because the judges that come here are all corrupt.
"In the South-South and South-East, particularly the South-South, we have never had an election of one man one vote. Each time the military takes over, it was slimmer, but when the ruling party takes over power particularly the PDP, they will not want to relinquish power as they know how they manipulate the elections and this is worse in the South-South.
"Even if you bring Buhari's brother here to be an INEC resident commissioner in the South-South states particularly in Delta, Bayelsa, Akwa Ibom and Rivers, they will take bribe including a police commissioner from Buhari's Katsina State for a Buhari's election, they will take bribe because the bribe here is so big and people can't resist it."