S/Africa Xenophobia Is An Embarrasment To Africa – Buhari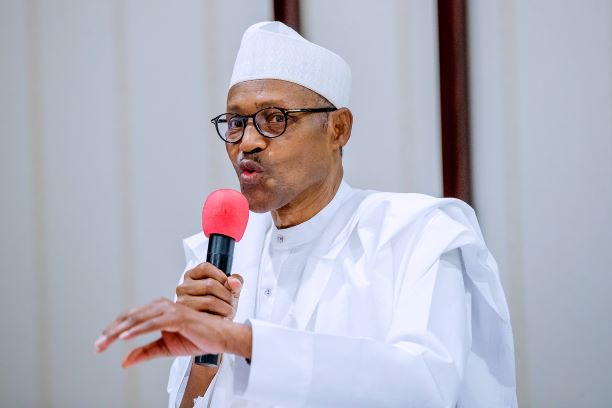 By Emmanuel Aziken
President Muhammadu Buhari has described the recent wave of xenophobic attacks in South Africa as an embarrassment to Africa.
Speaking when he interacted with the Nigerian community in that country on Friday, he said that he had frontally addressed the issue with his South African counterpart with an assurance that it would be checked.
He also used the opportunity to express thanks to chairman of Air Peace, Mr. Isaac Onyema for his efforts in repartriating Nigerians who left the country.
The president in his prepared speech to the audience said:
"The recent acts of xenophobic attacks on our compatriots and other Africans in South Africa are shocking to me, Nigerians and indeed Africa. It was an embarrassment to the continent. Let me again use this medium to condole the families of all those who lost their lives over the years in such tragic incidents. May their souls rest in peace.
"Over five hundred have returned home and are being reintegrated into their communities. At this juncture, I wish to express my profound gratitude to Chief Allen Onyeama the Chairman of Airpeace Airlines, who showed compassion and patriotism by immediately offering to evacuate our Nigerian brothers and sisters who had been affected by these xenophobic attacks.
"During my visit here, we have discussed these attacks on foreigners and Nigerians. The authorities have expressed their apologies over the incidents and have resolved to take necessary steps to end this ugly trend in the interest of our relationship.
"We have just inaugurated the Nigeria/South Africa Bi-National Commission at the level of Heads of State with a firm determination to further bring our two countries together in a mutually beneficial partnership. Let us therefore give peace a chance and pray we have seen the last of this ugly violence."