Questions After 70-Year-Old Former Female Deputy Governor Remarries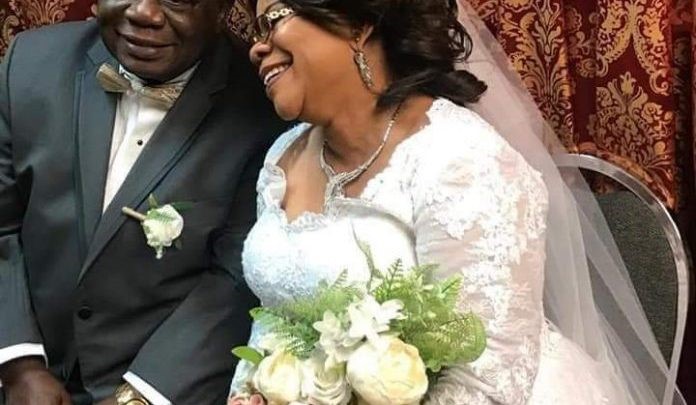 By Funmi Olakunle
Osun State is in the grip of the romantic buzz that recently took over the immediate past deputy governor of the state Titi Laoye-Tomori who has found love in the arms of 80-year-old widower, and owner of MicCom Golf Resorts, Osogbo, Prince Michael Ponle.
Her attire for the occasion was a contrast to her somber dressing in the past even as deputy governor bringing to light the question as to whether she is still a member of the church.
70-year-old Mrs. Laoye-Tomori was separated from her husband, a professor at the University of Ibadan. The two were separated for most of her time as deputy governor and he was sited once at a state function.
Perhaps in opposition to her move, her church, Mountain of Fire and Ministries, MFM did not partake in the wedding which was in any case a secret affair.
Prince Ponle lost his wife in 2012 after 45 years of marriage. Her funeral was well celebrated with many celebrities and dignified personalities in attendance.