Peter Obi Under Fire For Bringing Igbo Into Political Misery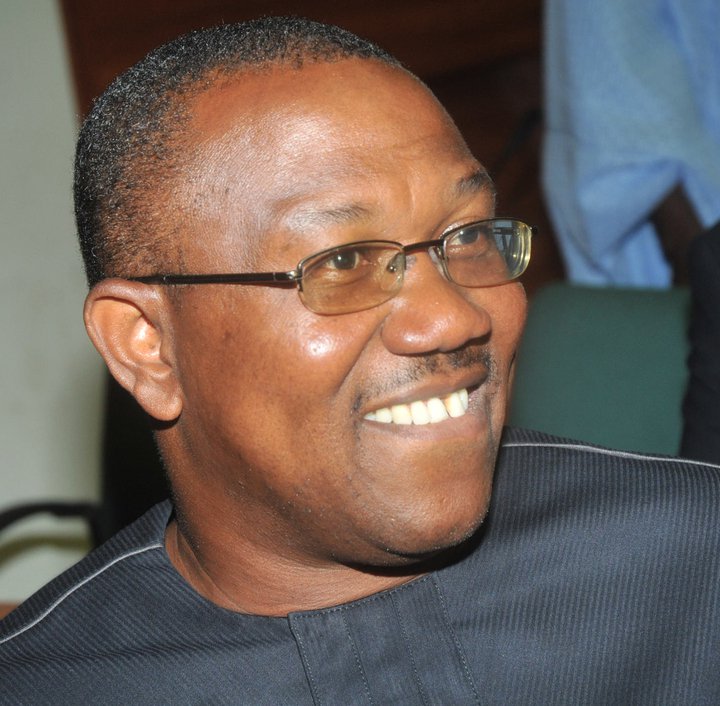 By Funmi Olakunle
World Igbo Youth Congress, WIYC has upbraided Mr. Peter Obi for being responsible for the worsening political fate of Ndigbo in Nigeria saying he mismanaged the political dynamics of the race in 2015 and 2019.
Obi according to the group as the Peoples Democratic Party, PDP campaign manager in 2015 and as the PDP running mate in 2019 failed to galvanise Ndigbo leading to the successes of Muhammadu Buhari in both elections and the relegation of Ndigbo in the polity.
While pledging its readiness to forgive the former Anambra State governor, the youth group nevertheless vowed to retire Obi and other Igbo political elite it claimed brought the Southeast to its present political fate.
The position of the WIYC was made known in a statement issued by the president-general of the group, Mazi Alex okemiri.
It said:
"World Igbo Youth Congress took stock of Igbo misfortunes in 2015 and 2019 General Elections, and observed that Igbo had better options not to be in this present situation of political wilderness but instead opted for popular choices which wasn't managed properly by Jonathan's 2015Campaign Manager Southern Nigeria and Atiku Running mate in 2019.
"We know those who were behind the hasty decision of Ohanaeze Ndigbo in 2015, when the then General Muhammadu Buhari wrote to have audience with Ohanaeze Ndigbo regards 2015 presidential election," a development the group attributed to former President Jonathan Campaign Manager for the Southern Nigeria.
It claimed that again in 2019, the mistake was repeated when Ohanaeze Ndigbo hurriedly miscalculated without due process of IME obi to endorse Atiku ahead of President Muhammadu Buhari, at the instance of the same man who made the Igbo to lose in 2019.
"WIYC appeals to Ndigbo to forgive Peter Obi, who's linked indirectly to the electoral losses of PDP in 2015 and 2019, when he singlehandedly couldn't galvanise Igbo support for Jonathan and Atiku on a clearly seen victory….because Jonathan couldn't muster up those Igbo votes he got overwhelmingly in 2011 across the South East states, based on Obi's style of politicking which is strange to Igbo."
Urging the PDP to do away with Obi, the group said that "his candidature as Vice Presidential Candidate of PDP and running mate to Atiku 2019 led to controversies, which were unacceptable to PDP South East Governors and leaders, which made President Muhammadu Buhari get more than 25% votes in Ebonyi, Abia and Imo States.
"Lastly, Igbo had learnt their bitter lessons from the situation we found ourselves politically, and there's attempt to rewrite history by doing away those people and politicians who jeopardise the electoral fortunes of Ndigbo and put us into political limbo in Nigeria."