Bank MD Opens Up On How Mortgage Industry Can Grow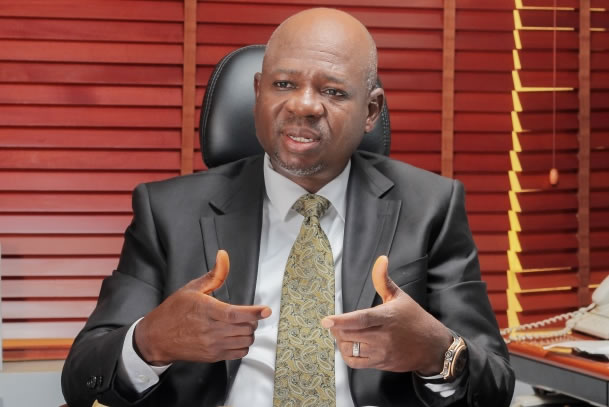 By Emmanuel Aziken
Fundamental reforms to Nigeria's mortgage industry must be pursued by the government for the industry to grow, one of the country's leading experts in mortgage finance and managing director of Infinity Mortgage Trust, Dr. Olabanjo Obaleye has said.
Speaking in an interview, Obaleye called for the disengagement of federal agencies in the direct building of homes saying that the government cannot be a regulator and an operator at the same time.
He also called for laws to compel tenants to pay saying that frustration by landlords in getting their tenants to pay was a serious disincentive to investors in the mortgage market.
Dr. Obalelye spoke in an interview on AIT monitored by GWG.
He said:
"When tenants enter the house they refuse to pay and you go to court and for another four five years they are still in the house and at the end he packs out and so that discourages investment in the housing sector, so there should be a law to avoid default, if you don't pay your rent you go out."
On why federal agencies should leave the construction of houses to only operators, he said:
"I believe that the Federal Housing Authority and all the agencies of government relating to housing should have nothing to do relating to direct construction, they should put out the policies and the laws that should regulate the housing market. Give us areas where you can build, areas where you cannot build, the kind of houses you can build and all that instead of them going into direct construction.
"Whatever initiative you have, whatever subsidy you have you can give it to the market through that medium rather than direct building because if you are building directly you will be compromised one way or the other.
"Once government is not building directly, they will be able to legislate with prices so that it is not a regulator and an operator at the same time."
Dr. Obaleye nevertheless acknowledged improvements in the sector with the increase in loan tenure from the short term to long term financing now available in the industry.
"There is improvement now. Before now our major headache was longtime funding we could only give mortgage for four, five years. But now, we are giving out mortgages for 20, 25 years which is an improvement."