Edo House Crisis: NASS To Appeal Court Decision Against Intervention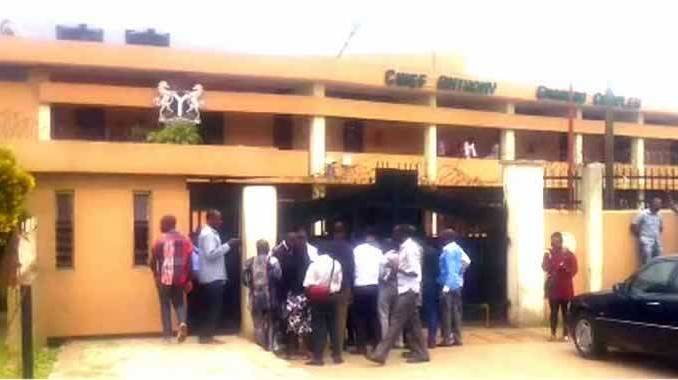 The House of Representatives is to appeal the Federal High Court decision stopping it from intervening in the crisis that has bestirred the Edo State House of Assembly, Speaker Femi Gbajabiamila said on Monday.
Speaking at the opening of an interactive session with governors belonging to the All Progressives Congress, APC under the aegis of the Progressive Governors Forum, PGF, Gbajabiamila said the decision was to give effective interpretation of the constitution.
The Port-Harcourt division of the Federal High Court had stalled the move of the House of Representatives to take over the affairs of the Edo State House of Assembly upon its ruling that the National Assembly cannot give orders to a state governor.
Speaking on the issue for the first time in public since the court decision, Gbajabiamila said:
"While addressing the issue of one party and one government, myself and my big brother the Senate President will want to the draw our attention to the issue of the crisis in Bauchi and Edo states.
"Whilst we were able to successfully resolve the issue in Bauchi State, which is an opposition state, unfortunately, we are unable to resolve that of Edo State, I think this is what we have to look at and prioritise.
"We should consider how to constitutionally address the issue. For those of us on this side, the National Assembly, we are surprised that the exclusive constitutional roles given to us as prescribed in Section 12 of the constitution which is clear was being tested.
"We are a bit concerned about that. Of course, we have three arms of government and on the basis of that, we will be going to court on this matter to resolve not just the judgment but to ensure that any other related issues like that do not come up again."
Send Us A Press Statement Advertise With Us Contact Us