UNILAG Senior Staff Club Exposed As Joint For Randy Lecturers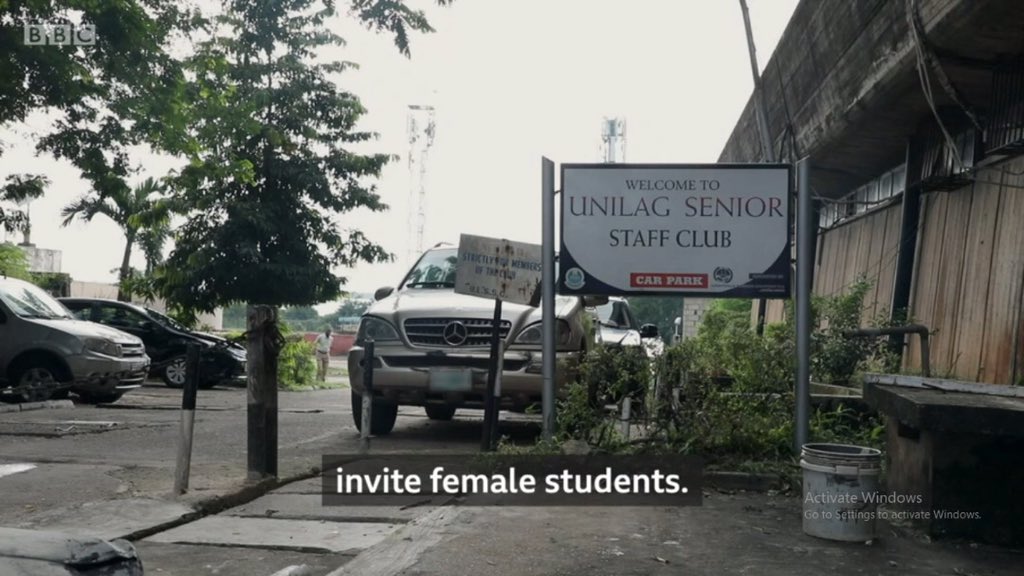 By Ayodele Oluwafemi
The University of Senior Staff Club has been thrown into controversy after it was outed as a meeting point for sexually promiscuous lecturers engaged in sex for marks with students.
A senior lecturer from Faculty of Arts and cleric, Dr. Boniface Igbeneghu, was been exposed as one of the patrons of what he called the Cold Room, a point where lecturers summoned their female student preys for rendezvous.
BBC Africa Eye's on Monday released a documentary showing some lecturers in some West African universities harassing their students for sex in exchange for grades/marks, with special attention on University of Lagos and University of Ghana.
In the documentary released by BBC Africa Eye, undercover journalists posed as students of the University of Lagos and the University of Ghana,
It was seen that the undercover journalists were put under pressure for sex by some senior lecturers at the institutions – all the while wearing secret cameras in a 13-minutes video documentary released.
Dr. Igbeneghu, a UNILAG senior lecturer, Faculty of Arts was seen in the documentary demanding for sex.
The undercover journalist posed as a 17-year-old student who wanted an admission at the University of Lagos and she was subsequently invited by Igbeneghu to his office for tutorials.
In the video, Igbenugbu was seen engaging in sexual conversation with the teenager and while disclosing how his colleagues patronised UNILAG Staff club 'Cold room' to commit series of atrocities with female students.
In the documentary, Igbeneghu said on camera that:
"Do you know that you are a very beautiful girl," he asked her.
"Do you know that I am a pastor and I'm in my fifties. What will shock you is that even at my age now, if I want a girl of your age – a 17-year-old, all I need is to sweet tongue her and put some money in her hand and I'll get her."
Meanwhile, another lecturer from College of Education in Ghana, Dr. Paul Kwame was also indicted in the video documentary.
In a twitter post by its official handle, @BBCAfricaEye, it said; "for the past year, BBC Africa Eye has been secretly investigating sexual harassment by lecturers at West Africa's most prestigious