Sex-For-Marks: Aisha Buhari Speaks, Bisi Fayemi Says She Was A Victim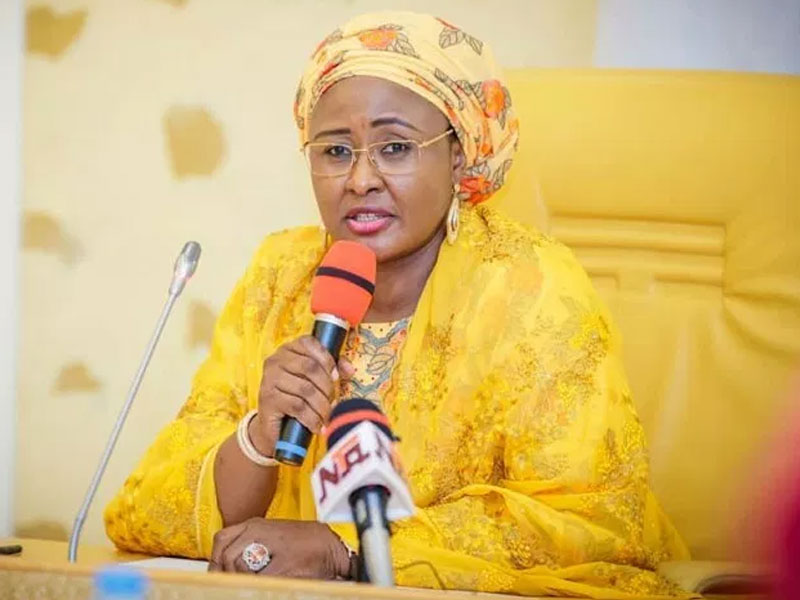 First Lady Aisha Buhari has waded into the storm arising from the UNILAG sex-for-marks brouhaha with a pledge to do all within her capacity to ensure justice for victims.
Mrs. Buhari who said that boys were also victims of sexual harassment spoke as Ekiti State First Lady, Mrs. Bisi Fayemi revealed that she was a victim of sexual harassment in the university.
The two ladies spoke at the screening of the BBC documentary 'Sex-for-Grades' which took place in Lagos.
The secretly filmed film showed a lecturer in the University of Lagos, Dr. Boniface Igbeneghu making inappropriate demands on a 17-year old admission seeker into the university.
Dr. Igbeneghu who is also a pastor in a Foursquare Gospel Church in Lagos has been suspended by the church and the university authorities.
Mrs. Buhari who was represented by Aisha Rimi at the screening lamented the situation and vowed to use all within her power to ensure justice for the victims.
"Be rest assured that I am ready to give any assistance required of me to ensure that victims of sexual harassment not only get justice but also have a safe space to speak out.
"Boys also suffer from sexual harassment and we need to tackle this malaise with the urgency it deserves," she said.
The Ekiti First Lady who was also at the screening said she felt the pains of the victims as she was also harassed as a university student.
She thus called on the universities to open a sexual-offenders register to enlist the perpetrators of sexual harassment.