Sex-For-Marks Lecturer Gets Support After Alleged Suicide Bid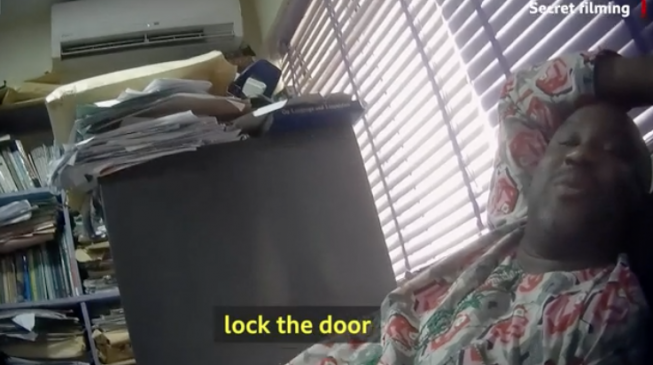 By Emmanuel Aziken
News reports that sex-for-marks UNILAG lecturer, Dr. Boniface Igbenehue attempted suicide the first night that his escapade came to national attention has been received with mixed reaction.
The twitter user, JJ @juciestofjays alleged that the lecturer is now under suicide watch at Reddington Hospital. Nigerians responding, however, say that they do not want him to die the easy way but that he should first face justice.
"We need him alive to face the university's disciplinary panel and be prosecuted to the full extent of the law," the twitter user observed.
His tweet had as at about 5.00 pm retweeted 3,000 times and had received more than 3,000 likes.
Majority of the commentators, however, did not wish him death and were praying for his survival not because they love him, but for him to face justice.
you cannot hurt the lives & careers of young women, be exposed & think you will have the easy way out by choosing your demise. we will not take it o, the same twitter user said.
Another twitter user, Uzoamaka Ezenwane responding said: See me ooo… Just like that??? After destroying lives???