Kidney Disease: Expert Speaks On The Role Of Salt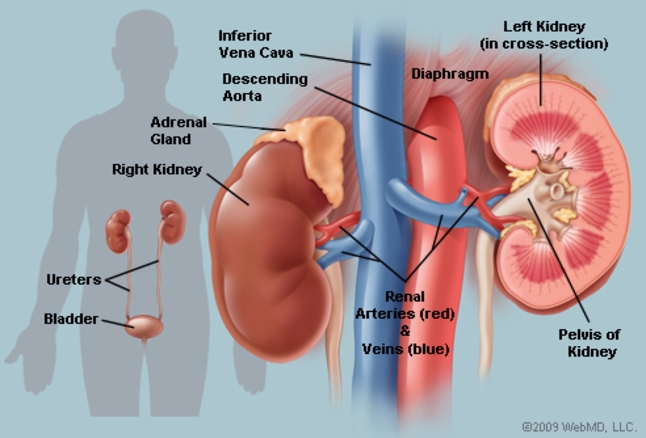 A Katsina-based Nephrologist, Dr Okonta Efam, has cautioned against high intake of salt to avoid kidney disease.
He gave the warning in an interview with News Agency of Nigeria (NAN) on Wednesday in Abuja.
Defining kidney disease as the inability of the kidneys to filter waste and excess fluid from the blood the way they should, he said that
as kidneys fail, waste build up and begin to develop symptoms.
He explained that the kidneys are mainly responsible for filtering waste products, excess water and other impurities out of the blood,
the toxins are stored in the bladder and then removed during urinating.
He added that "the kidneys also regulate salt and potassium levels in the body, produce hormones that regulate blood pressure and control
the production of red blood cells.
"The kidneys activate a form of vitamin D that helps the body to absorb calcium."
The medical doctor, who also cautioned against smoking and alcohol, noted that there are many causes to
kidney damage, including diabetes, high blood pressure (hypertension) and inflammation of the kidney's filtering units (glomeruli)
Efam said that kidney disease could lead to other health problems, including weak bones, nerve damage and malnutrition, noting that
some early warning signs are fatigue, difficulty in concentrating, trouble to sleep, poor appetite, muscle cramping, swollen feet.
Other signs are puffiness around the eyes in the morning, dry and scaly skin and frequent urination at night.
Efam said there are severe symptoms that can mean the kidney disease is progressing into kidney failure such as
nausea, vomiting, loss of appetite, change in urine colour.
Also, fluid retention, anaemia, decreased sex drive, raised potassium level and inflammation of the pericardium.
He said that if hypertension and diabetes were properly managed, the risk of kidney disease would be reduced.
He also stressed the need for prompt treatment of infections and avoid indiscriminate use of Non-Steroidal Anti-Inflammatory Drugs (NSAIDS).
The medical practitioner said kidney diseases were not hereditary and advised patients to go for proper check-up and treatment.