2023: Igbo Youths Promise Junaid Mohammed New Wife If…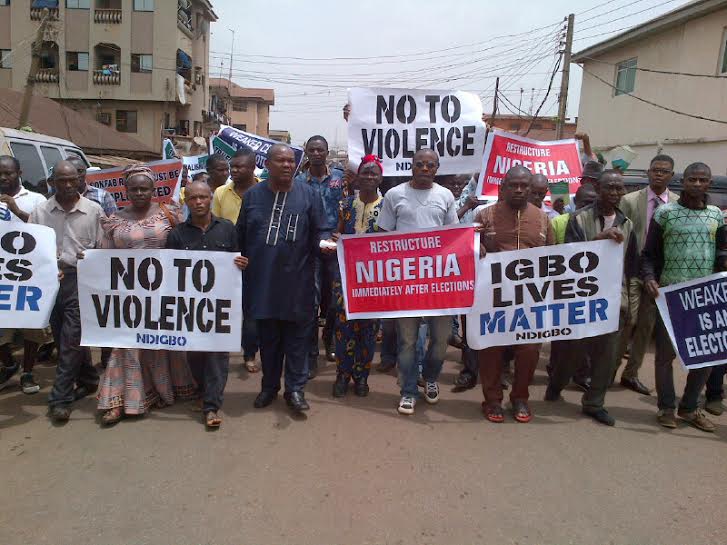 By Chibuzo Sunday
Ohanaeze Ndigbo Youth Council Worldwide has replied Northern leader, Dr. Junaid Mohammed's claim that the North would not support the emergence of an Igbo as president of the country in 2023 on the claim that there is no person qualified. The group has also promised him a new wife at the point of achieving its aim of enthroning a president of Igbo stock in 2023 with or without Dr. Mohammed's support.
Mohammed's position was upon his claim that there is no Igbo person untainted from the civil war and that Ohanaeze leader, Chief Nnia Nwodo knelt down before Northern leaders to solicit support for the position.
Mohammed speaking in an interview with Daily Independent had said:
"I haven't seen an Igbo man that I will endorse for now. I will not endorse an Igbo man because all the people who are pretending are not serious and they have the history of being part and parcel of the family that brought  the civil war".
"Are you telling me because John Nwodo is the president of Ohanaeze I should ask people to vote for him? I will not".
"We had a meeting there in which John Nwodo went on his knees begging us to make him President. We laughed at him. In our culture, you don't come here and say you people should make me this or that."
But responding to Mohammed, the Ohanaeze Ndigbo Youth Council Worldwide through a statement issued by its president-general and secretary-general, respectively Mazi Okechukwu Isiguzoro and Mazi Okwu Nnabuike said that the supposed foibles of Nwodo would not amount to total condemnation of the Igbo race.
Affirming that the Igbo had more than enough candidates to be Nigerian president, they said:
"Igbo Youths remind Junaid Muhammed, that South East will not be provoked by the traps and pitfalls set up for few Northern Elders against the popular choice of supporting a Nigerian President of Igbo stock with a Northerner as Running mate."
Noting that that there were candidates like Dr. Nnamdi Azikiwe and Chief Sam Mbakwe who see the whole Nigeria as a constituency, the group said the Igbo had the numerical strength to project the ambition based on the numerical strength of Igbo in all 774 LGAs of the country.
The group said such a president of Nigeria of Igbo stock "will surely address the fundamental issues of almajiris which the likes of Dr Junaid Muhammed had failed to address from begging on the Streets of the North."
Continuing, the group said:
"Igbo Youths wish to assure Dr Junaid Muhammed, that Chief Nnia Nwodo will not be among the Presidential materials we will Present in 2023 Presidential race," saying the group would present a relative youth from among the current Governors, former Governors, Senators and legion of respected Sons and daughters.
"We will assure Dr Junaid Muhammed that we will get him a New wife immediately the National Committee on 2023 Igbo Presidency Project financed by Ohanaeze Ndigbo Youth Council in diaspora, will be inaugurated in November 1st 2019, with the Sole aim to activate all men of conscience to support a President of Igbo stock in 2023."