33 Years After Eyewitness Reveals Dele Giwa's Last Meal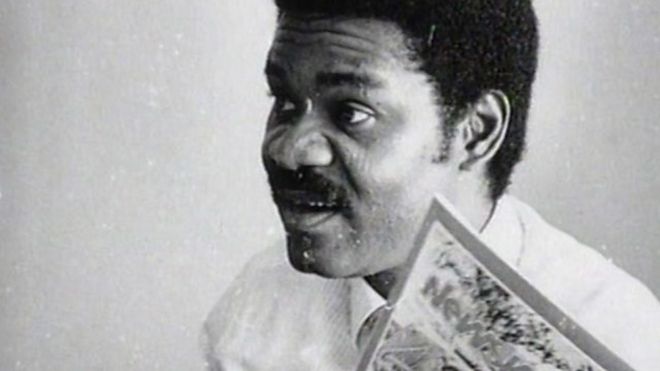 Mr. Kayode Soyinka, one of two eyewitnesses to the letter bomb explosion that killed media icon, Dele Giwa has spoken on his last moments 33 years after the murder that shook and shocked the country.
Giwa was killed by a letter bomb that cast a sore point in the credibility of the Ibrahim Babangida regime which was in power at that time. Till date no one has been prosecuted for the killing of the high flying journalist.
Soyinka in an interview with BBC Pidgin said he was on the dining table with Giwa when the parcel bomb was delivered by his son, Billy.
He said that the two of them were eating akara and he had asked Giwa's wife, Funmi to add garri to his meal when the parcel arrived.
According to him, the letter was marked as having come from the Cabinet Office, an issue that has dogged the culpability of the officials of the regime at that time.
Investigations into the murder did not get much traction despite the yeoman efforts of Chief Gani Fawehinmi at that time. Fawehinmi died without succeeding in his efforts to get those he suspected of masterminding the killing to trial.
The killing of Giwa and the annulment of the June 12, 1993 presidential election are about the two most serious smears on the Ibrahim Babangida administration.
While Babangida has claimed responsibility for the annulment of the June 12 presidential election, no one has claimed responsibility or been prosecuted for the killing of Dele Giwa 33 years ago.