Our Decision To Use Local Hunters In Combating Crimes Yielding Result-Ishiaku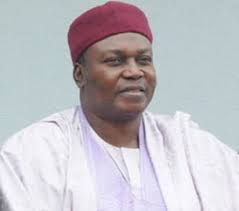 Governor Darius Ishaku of Taraba State has disclosed that the initiative of using local hunters to combat banditry in some parts of the state has started yielding positive results.
The governor stated this at event organised by both federal and state governments in Jalongo.
Ishiaku, who was represented by Secretary to the state government Anthony Jellason o commended the military and other security agencies for their efforts in containing the bandits.
The governor further disclosed that though the local hunters do not have the legal mandate to carry out such operations, the level of kidnapping and other criminal activities called for the acceptance of local hunters for the job.
He said, "Let me acknowledge the efforts of our local hunters in engaging the bandits in a fierce battle.
"Their operation is yielding results and very soon, the menace will be brought under control.
"The local hunters do not have the legal authority to carry out such operation and their operation doesn't mean that other security agencies did not do their best but in situations of despair, one is likely to subscribe to every suggestion available.
"On our part, we are in support of every initiative that will bring an end to this security challenge,'