DSS Re-Arrests Sowore In Abuja Court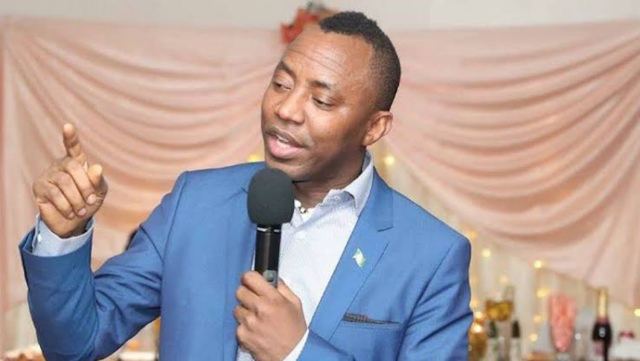 #RevolutionNow advocates Omoyele Sowore and Olawale Bakare have finally been apprehended by operatives of the Department of State Services, DSS outside the Abuja court.
The re-arrest of the pair came barely twelve hours after they were released following strict orders by Justice Ijeoma Ojukwu.
The DSS operatives had moved to arrest the pair following the adjournment of the case involving the two after the judge adjourned the case to February for definite hearing.
However, once the judge moved into her chambers DSS operatives numbering about 100 moved in and seized the two of them and bundled them out of the court premises.
Attempts by associates of Sowore to resist the arrest was firmly rebuffed by the stern looking operatives of the DSS who shoved aside all that were on their way.
Eventually to avoid the stand off, Sowore's lawyer, Femi Falana following offered to drive the civil rights activist to the Abuja headquarters of the DSS. However, once he arrived the headquarters, Falana was asked to go and return later for his client.