First Bank Backs Students Who Invented Gas Leakage Detector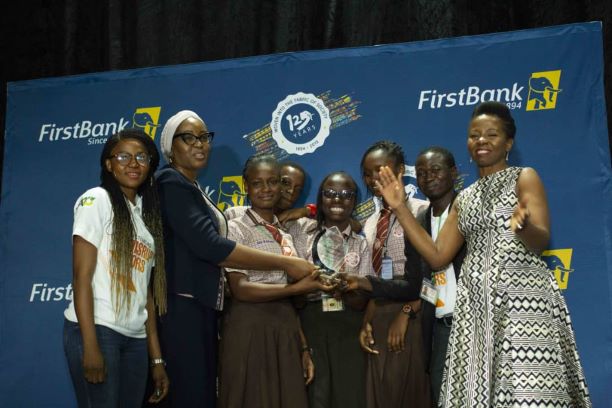 First Bank of Nigeria is showcasing the achievements of students of Taidob College, Abeokuta who invented a gas leakage detector among fellow students across Africa holding on Friday, December 6, 2019 in Accra, Ghana.
The students from Taidob College emerged winners of the 2019 National Company of the Year competition organized by Junior Achievement Nigeria.
They are competing against student teams from 10 other Junior Achievement member countries across Africa at the competition holding in Ghana.
The student team contestants comprise representative from the Kingdom of Eswatini (Swaziland), Ghana, Zambia, Gabon, Uganda, Zimbabwe, Mauritius, Botswana, Kenya and South Africa. The event is scheduled for Friday, 6 December 2019 at Alisa Hotel in Accra, Ghana.
Taidob emerged winner at the national competition that involved 12 student companies from across the country last October.
Speaking on the event, Folake Ani-Mumuney, Group Head, Marketing & Corporate Communications, First Bank of Nigeria Limited said "the youngsters from Taidob College are indeed not just solution providers, but also lifesavers.
"The impact of their innovation – the Gas Leakage Detector – would go a very long way at solving the problem of fire outbreaks due to gas leakages in homes, offices, and industries.
"I no doubt believe that they would make Nigeria and indeed the rest of Africa proud at the competition. We are delighted to associate with them and congratulate Junior Achievement on the feats so far attained."