Why We Killed Hungarian Wife Of Shipping Director – Lagos Robbers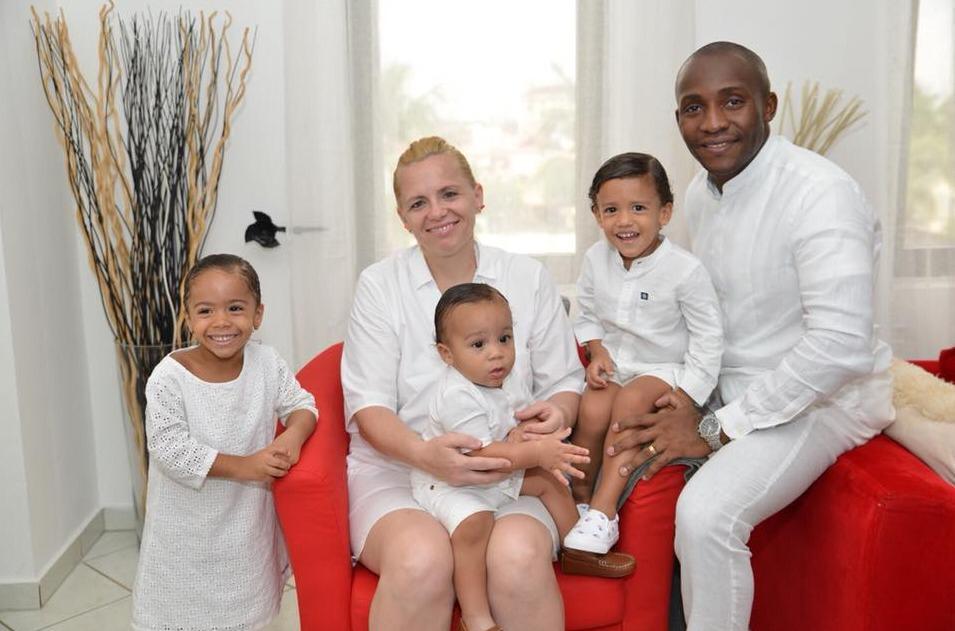 The police in Lagos have confirmed the death of Bernadette Tohouo, the Hungarian wife of Gildas Tohouo, the Cameroonian managing director of, Maersk Nigeria Limited, an affiliate of the international shipping line.
Bernadette, died after a knife attack during a robbery attack in their Ikoyi, Lagos abode.
Gildas who was also attacked with a knife is presently in critical but stable condition in a hospital in Lagos.
Two suspects who worked in the estate where the Tohouos lived have been apprehended and are to be prosecuted following their confession to the crime.
The pair of Olamide Goke and Ade Akanbi were apprehended by the by the convoy of the Commissioner of Police, Hakeem Odumosu who was within the vicinity. They had left the couple to die after the deed that was witnessed by the couple's three young children.
Two blood stained knives used for the murder were recovered from the suspects.
The evil men committed the act just before midnight Saturday shortly after the end of year party in the estate.
One of the robbers, an electrician working in the estate had gained entry into the Tohouo residence pretending to have come to repair the switch box in the residence.
Speaking on his crime, the electrician said:
"I went there just to collect money from him. He was a stingy man. I earlier asked him to give me money but he refused. I went there when there was black out. My intention was to collect his money and leave.
"But we stabbed them because they recognised me. I thought they both died when we left there. I didn't want anybody to trace the killing to me. I wanted to send this man (pointing to his partner) and another person but the other person did not come. I wanted it to look like a robbery attack.
"But when the second person did not come, I went with this one.
"As we were leaving the estate, we heard Police siren. We did not know who informed them. We stood by the roadside, pretending to be waiting for an available means to leave there when the Police convoy arrested us. The knives were the first evidence that gave us away."
Also recovered from them were an Automated Teller Machine Card, ATM and a purse containing an undisclosed amount of cash stolen from the victims.
The Lagos State Police Public Relations Officer,  DSP Elana Bala,  who confirmed  the incident have been relocated to the State Criminal Investigations and Intelligence Department,  SCIID, Yaba where they are undergoing further interrogation.