10 Year Old Lagos Boy Marks Birthday With Book Launch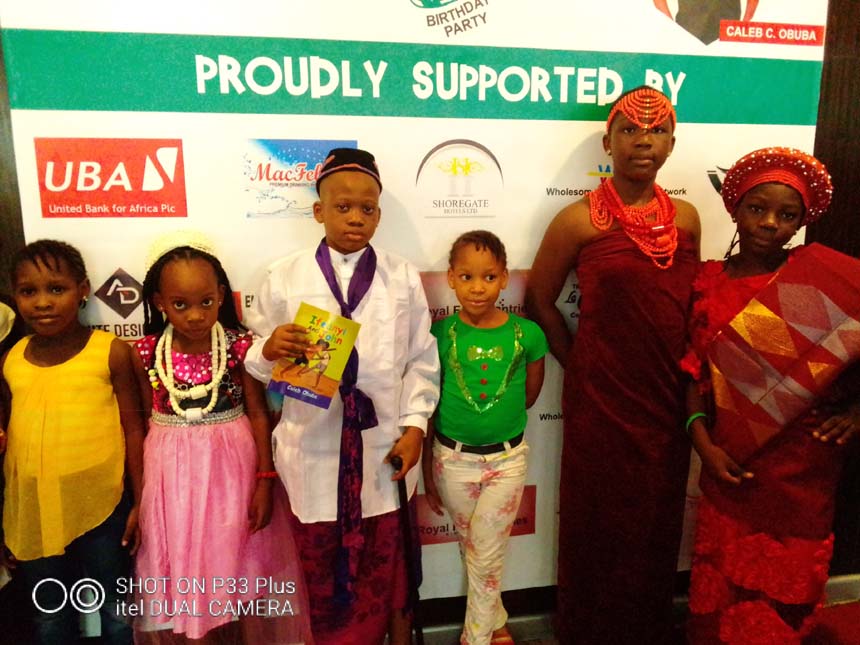 A 10-year-old boy, Caleb Obuba, on Monday said his dream was to impact society positively with the right values and help to promote reading culture.
Obuba, a pupil of Maryland Comprehensive Private School, said this while celebrating his 10th birthday with the launch of a book 'Ifeanyi and John', in Lagos.
He said the book he authored was inspired by his elder brother, Joel.
Obuba told the News Agency of Nigeria (NAN) that the 12-chapter book would impact positively on the life of young readers.
He said it was on the effects of bad habits, especially jealousy and rivalry which exist among young people.
"My book is fictional but inspired by real-life experiences that I have come across among young children in our society.
"It talked about two children who grew up in two different villages, where one learned bad habits as encouraged by his mother while the other learnt good character.
"The book is enjoyable and it would go a long way to impact young children who want to grow up with the right character,"Obuba said.
The young writer's dad, Mr. John Obuba, said that he was proud of his son giving himself to hard work at his young age.
He said he was determined to support him to write more books, and encouraged parents not to look back in supporting their children's dreams.