God Used Adeboye To Remove My 15-Year Shame – Bayelsa First Lady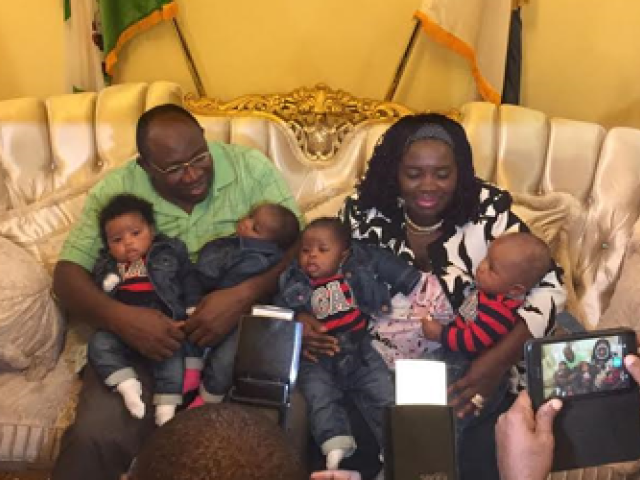 Bayelsa First Lady, Mrs. Rachael Dickson had every cause to put aside protocol and the paraphilia of her husband's office to acknowledge how God put aside 15 years of shame in her life and marriage.
Speaking at the Holy Ghost Congress in Lagos last weekend, Mrs. Dickson said God intervened into 15 years of a childless marriage through the general overseer of the Redeemed Christian Church of God, RCCG, Pastor Enoch Adeboye.
Hear her testimony:
"Praise the Lord! My name is Rachael Dickson. "I want to thank God for taking away my shame and reproach for 15 years; for 15 years, we had been waiting for the fruit of the womb.
"In 2013, when Daddy (Pastor Adeboye) visited Bayelsa State, he prayed for me, and in 2015, I was here for the Holy Ghost Congress.
"In 2016, the shame and reproach were broken with four children – one boy and three girls. I have come to give this great God of Heaven and the God of Daddy GO all the glory and all the honour. Thank you, and God bless you."