Ronaldo's And Messi: The Statistics That Don't Lie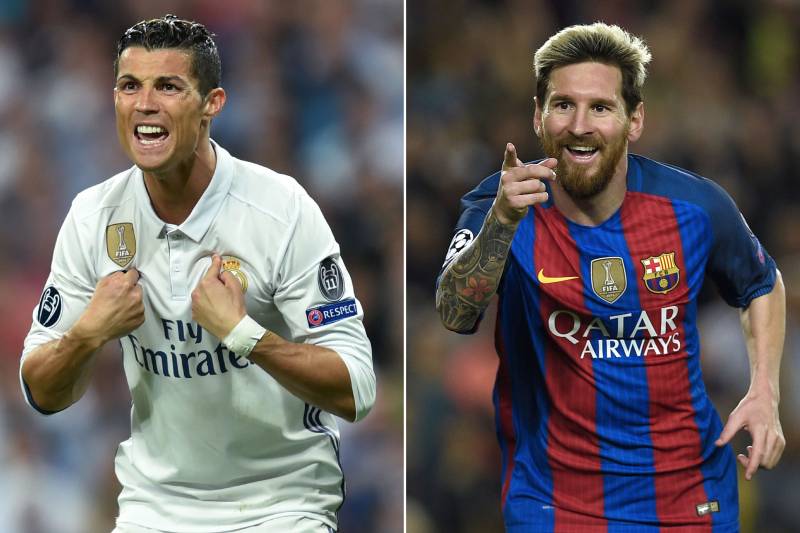 By Dike Ekene
Cristiano Ronaldo of Portugal and Lionel Messi of Barcelona are two of the most breathtaking contemporary players to have ever used their legs to make contact with a ball.
These two have broken several records. They have scored more than 500 goals, won more than 63 trophies combined and won eleven Ballon d'or awards between them.
Lionel Messi is the all-time goalscorer in La liga and Cristiano Ronaldo is the all-time goalscorer in the UEFA Champions League. There have been comparisons between these two heavyweights.
Recently, Lionel Messi won his sixth Ballon d'or surpassing Cristiano Ronaldo's five. That landmark achieved by Messi, instigated a new set of unanswered questions relating to who is better amongst them. Cristiano Ronaldo has played for Sporting, Manchester United, Rea Madrid and currently plies his trade with Juventus in Italy. Lionel Messi on the other hand has played for just Barcelona in Spain since the beginning of his career till now.
Both of them have distinct styles of play which make them impactful and spectacular in their unique ways. Ronaldo is known for his long range shooting, fantastic ability in the air, leadership abilities, fast wing play, prolific goalscoring etc. Messi is known for his ability to create more goals for his teammates, wonderful free kicks, amazing goalscoring, sublime dribbling etc. They have redefined the game of football with their different philosophies.
To their supporters, other players are inferior to them and they have been dominating the awards list for the past decade.
Nevertheless, the two have shown class a copious number of times and their comparisons complicate issues.
With the recent award won by Messi which puts him above Ronaldo, it shows that both have been working really hard to outshine each other. The battle remains a continuum and the suspense makes it more interesting.
RONALDO 34 Years
MESSI 32 Years
First Player to score in ten
consecutive tournaments
Guinness World Record as top goal scorer for club and country in a
calendar year (91 goals in 2012)
Oldest player to score a hat-trick at a Fifa World Cup at 33 years and
130 days
Only player to have won more than one Fifa Club World Cup Golden
Ball
Highest number of goals in a UEFA
champions league season (17 goals)

Only player to score more than 40 goals in 10 consecutive seasons
First player to reach 100 career
wins in UEFA championships
league
Highest Number of Man of the
Match awards (4) in one Fifa World
Cup Tournament (Brazil 2014)
First player aged 21 or under to
score at least twice in three
consecutive Premier League
appearances
Argentina all-time top goalscorer (70 goals)
Portugal's all-time top goalscorer (99 goals)
Top goalscorer in El Clasico
(27 goals)
First Portuguese player to score a
Premier League hat-trick
Most trophies won by a Barcelona
player (34 trophies)
Real Madrid all-time top
goalscorer 451 goals in 438 matches
Most goals scored from a free kick in official competitions (46)
First player to score in seven
consecutive away matches with at
least one goal scored in a single
Serie A season
Top assist provider in Copa
America (13)
Most headed goals at UEFA
Championship Finals
(20 appearances.)
Most man of the match awards (10) in Copa America