Birthday: Two Strong Messages In Aisha's Love Note To Buhari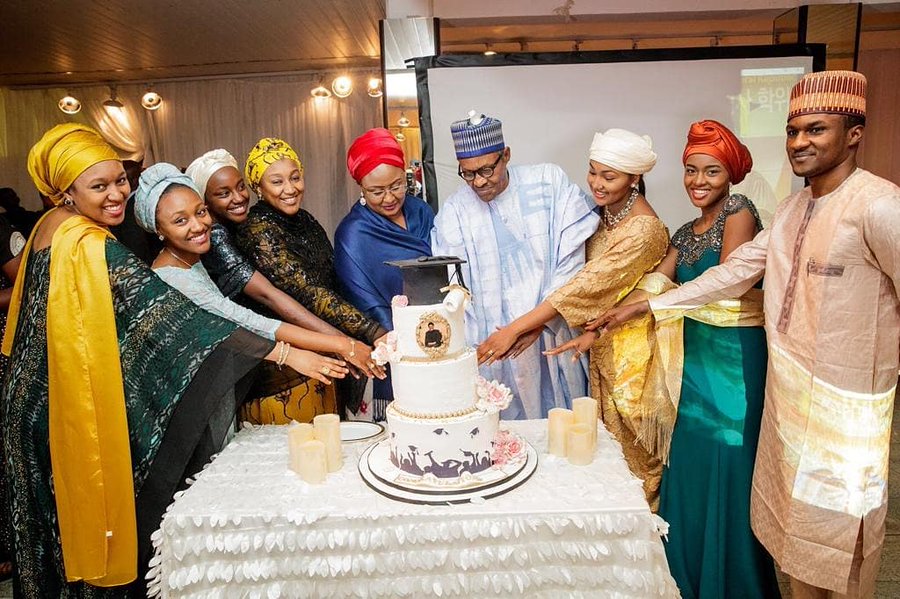 Aisha Buhari has undoubtedly turned out to become Nigeria's most outspoken First Lady using social media to express herself even against the desire of the cabal, potential rivals and those who do not like the charismatic First Lady.
Aisha went on Twitter early on Tuesday while many Nigerians were sleeping to wish Muhammadu, her husband of thirty years and father of her children a happy birthday.
She said:
Aisha's 34-word social media greeting conveyed at least two important messages for Nigerians and stakeholders of the Muhammadu Buhari family.
Aisha OWNS Muhammadu
She said "Happy Birthday to MY incorruptible…"
The capitalization of MY, reflecting her possession of her husband was a message to those who may be struggling over the issue of to who belongs Muhammadu Buhari.
Any suggestion of someone else owning Muhammadu today or in the near future has been put to rest by Aisha.
Her blunt attacks against the leading lights of the cabal and removal of such from the family residence indeed portrays the fact that Muhammadu belongs to Aisha and Aisha belongs to Muhammadu.
That is irrespective of what social media wedding planners may have tried to do by matchmaking the president with a member of his cabinet.
That is also irrespective of the lack of pillow talk time in the other room.
2. Aisha remains the Number One Believer in Buhari's integrity
Aisha continues to have unwavering faith in the incorruptibility of her husband.
Despite assertions by opposition elements, critics and naysayers, Aisha believes that Muhammadu remains personally incorruptible.
Yes, she may have criticized many of his aides and the government for failing to deliver on their promises and reported the corruption in the government, but Muhammadu as a person has not been smeared.
On the occasion of the president's birthday, Aisha comes out to tell social media critics that her husband has not been personally found liable in any case of financial corruption.
It is a message that the First Lady wants Nigerians to know.
Happy Birthday Mr. President