Disquiet As Ahmed Replaces Emodi In NASS Commission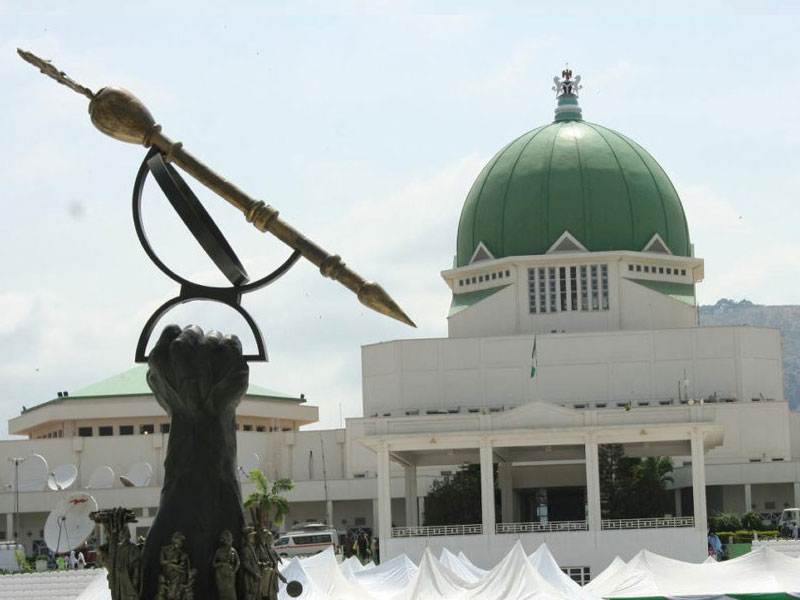 Women groups and purveyors of alleged discrimination of the Southeast by the present administration were bidding to react on Tuesday after it emerged that the list of National Assembly Service Commission as earlier proposed by the last National Assembly had been tinkered.
The nominations as proposed by the Senator Bukola Saraki led 8th leadership of the National Assembly had Senator Joy Emodi from the Southeast as chairman with 12 other members.
However, controversy broke out on Tuesday after the Senate President read out a list of new members of the commission with Emodi replaced by Ahmed Amshi from the Northeast.
Others proposed by the Saraki leadership were Nuhu Musa (Jigawa), Bilyaminu Shinkafi (Kebbi), Femi Agge (Edo), Uthman Taofeek (Lagos), Adenekan Olateru-Olagbegi (Ondo) and Abdulazeez Usman (Kwara).
Other nominees were Awalu Aliyu Ohindese (Kogi), Henry Adagba (Ebonyi), Rufus Omeire (Imo), Bilyamini Bunbot (Bauchi), and Ahmed Ashemi (Borno).
However, in the list forwarded to the National Assembly by the president following the recommendations of the present leadership the nominations were radically altered.
In the letter conveying the development to the National Assembly, the president said:
"Further to your letters (NASS/9th/S/SP/PRE/1/NASC/06/ 11/19 dated November 6, 2019 and NASS/9tg/S/SP/PRE/1/NASC/25/ 11/19 dated 25th November, 2019, I write to convey my approval of your nominations for the appointments of Chairman and Commissioners of the National Assembly Service Commission as follows:
Engr. Ahmed Kadi Amshi, Chairman (Yobe, North East); Babagana Modu, Member (Borno, North East); Abubakar Tutare (Taraba, North East); Hakeem Akamo (Lagos, South West); Tunrayo Akintomide (Ondo, South West); Atanomeyorwi Francis (Delta, South South).
Others are: Bassey Etuk (Akwa-Ibom); Bailyaminu Yusuf Shinkafi (Zamfara, North West); Sani Saidu Kazaure (Jigawa, North West); Julius Ucha (Ebonyi, South East); Nnamdi Anyaechie (Imo, South East); Auwalu Aliyu Ohindase (Kogi, North Central); and Muazu Is'haq (Nasarawa, North Central).