How Faisal, Son Of Alleged Pension Thief Withdrew N58 Million From Bank Account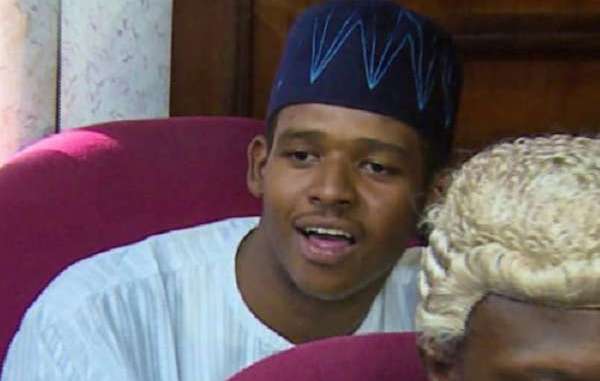 An EFCC operative, Mohammed Goji, on Monday, revealed how Faisal Maina, son of Abdulrasheed Maina, former Pension Reform Task Team boss, withdrew N58 million from a bank account.
Goji, who is a Principal Detective Superintendent with the anti-graft agency, is also the second prosecution witness (PW2) in the ongoing trial of Faisal.
Goji, a member of the EFCC team that investigated alleged fraud by Maina, made the revelation while giving evidence before Justice Okon Abang of the Federal High Court, Abuja.
He told the court that the total amount withdrawn by Faisal from the account with account name: Alhaji Abdullahi Faisal Farm II and number: 1018636805, was N58, 101, 585.02k.
"From Exhibit B, there were a number of withdrawals by the defendant (Faisal).
"The sum of N700, 000 was withdrawn on 18th June, 2019; N300, 000 was withdrawn on 9th July, 2019 and again, N150, 00O was also withdrawn.
"From Exhibit B, the total withdrawals in Alhaji Abdullahi Faisal Farms II is N58, 101, 585. 02k," Goji said.
He told the court that the defendant was a co-signatory to Alhaji Faisal Abdullahi Farm.
"Exhibit A2 has the defendant's driver license, and Exhibit A6 has his name and personal signature," he added.
He said though Alhaji Abdullahi Faisal Farm is a registered business name, "the proprietor is Alhaji Abdulrasheed Maina and not the defendant.
"The C.A.C. registration of business name of Exhibit A9 and A10 has Abdulrasheed Abdullahi as the proprietor."
The witness also listed some companies in which Faisal was said to be a shareholder.
"From Exhibit D81, in Cruise City Ltd, the defendant (Faisal) is a shareholder with the name Faisal Abdullahi and has 500, 000 ordinary shares.
"In Exhibit D82, the defendant appears as second shareholder with name Faisal Abdulrasheed with 2 million ordinary shares.
"In Exhibit D83, the defendant appears as Faisal Abdulrasheed Abdullahi with 600, 000 ordinary share.
"In Exhibit D85, the defendant's name appears as Faisal Abdurasheed Maina as director with 400, 000 shares.
"In Exhibit D84, the defendant is not a proprietor of the business name," he said.
Goji also told Justice Abang that based on Exhibit D58A, Faisal wrote his father's name as Maina Abdullahi in the asset declaration form given to him.
He told the court that Faisal did not mention some of the companies which include : Mambilla Tourism Company Ltd, Dew Investment and Construction Company Ltd, Northridge Property Ltd and Cruise City Ltd in Exhibit D85.
The witness also said that though Faisal mentioned one property which is a five-bedroom semi detached duplex house located at No. 12, 11 Crescent, Kado Estate Abuja in Exhibit D5A, which contains the particulars of immovable assets like houses, land, farms, etc, in and outside Nigeria, "The property I mentioned earlier in Kaduna at No. 16A, Katuru Road; property at Ibrahim Taiwo Road; a property in Biu Local Govt of Borno State; a property at No 165, Life Camp, Abuja, all were not declared herein the declaration asset form."
According to the EFCC official, in the course of the investigation, we discovered that there are property in which the defendant has interest in as a shareholder of a company and did not declare in the declaration asset form of the commission.
Goji said on the date of birth of Faisal, Exhibit A2 showed that his date of birth was June 2nd, 1993, contrary to the information that Faisal was 20 years old.
The witness, who testified that Faisal was made to write a statement by the anti-graft agency about three or four times, confirmed that all the statements were on EFCC statement forms.
The EFCC Lawyer, Mohammed Abubakar, therefore, applied to tender the documents in evidence.
On his part, Faisal's counsel, Mohammed Monguno, did not object to the prosecution application.
Justice Abang, then, adjourned the matter till Dec. 17 for trial continuation.