How To Stop Racism From Stopping Our Football Fun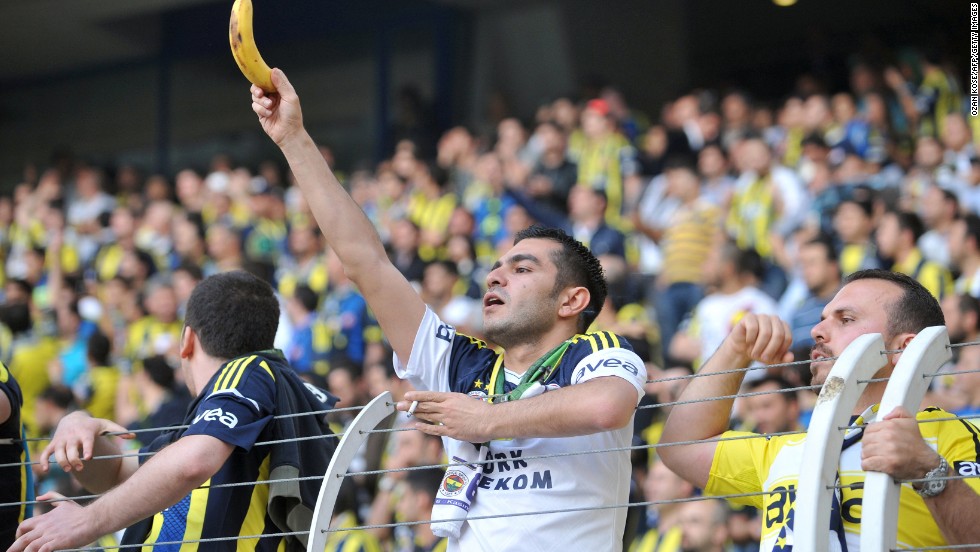 By Ekene Dike
That racism is increasingly being manifested in world football is a fact that all stakeholders seem to be aware of these days.
Super Eagles defender Leon Balogun who has borne the burden of racist chants has supported the idea of players walking off the pitch in the event of racist chants.
The Brighton and Hove Albion player shared his personal experience in 2018 when he was playing in Germany. Monkey chants from the opposition chants according to him were directed towards him.
Racism has been a continuous trend in football and has affected so many players. There have been measures taken by football bodies to stop its reoccurrence. Huge financial penalties have been placed on clubs which their fans are found guilty of the cruel act.
He also emphasized more on the possible solutions saying that "At the point it's at right now I think you have to be extreme, even banning a team or like deducting points," he added.
"You need to shock people the same way racism shocks players.
"You probably have to go to a place they never expect, where you can actually hurt [punish] those involved in racist behaviour."
Hopefully, the menace of racism in soccer will end soon.
Racism in football is a gargantuan problem in world football. Chelsea's goal poacher Tammy Abraham had to experience the harsh nature of racism after he missed a penalty in the UEFA SUPER CUP FINAL against Liverpool in September.
Monkey chants were also directed at Italy's Mario Balotelli in Brescia. While Dani Alves was still playing for Barcelona, a banana was thrown at him in order to tell him that he was a monkey.
Marcus Rashford also faced similar treatment in one of England's Uefa Euro 2020 qualifier matches. The player reacted by leaving the pitch in anger. The game was stopped for some minutes and play continued. England went on to win the game alongside Rashford on the pitch.
Where there is a menace, there are possible measures that can be taken to curb it. These are some possible solutions:
•Long ban punishments for players that are guilty (starting from one year)
•ANTI-Racism soccer programs should be introduced in football academies worldwide for upcoming footballers.
•A special VAR to monitor racist comments.
Cumbersome fine amounts should be given to clubs whose fans engage in racism chants.