Sanusi Surrenders, Escapes Deposition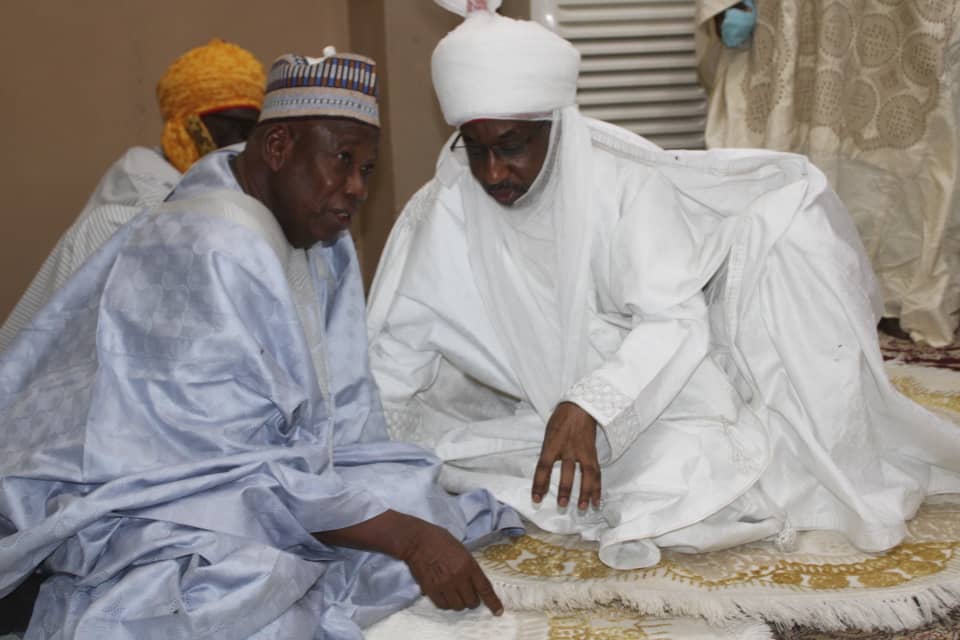 By Editor
The Emir of Kano, Alhaji Muhammadu Sanusi II has escaped deposition after accepting the position of chairman of the Kano State Council of Chiefs following a two day ultimatum given him by the governor.
With his acceptance, the emir has inevitably accepted the fact of the decimation of his kingdom with him being made to sit as equals with his former subjects who have been decorated as the first class rulers of the four newly created emirates.
The state government had in a letter dated 19th December, 2019 given the emir a two day ultimatum to accept or reject his appointment as chairman of the newly created council of chiefs.
The letter signed by Musa Bichi, the Permanent Secretary, Special Duties on behalf of the Secretary to the state government read in part:
"Accordingly and by this letter, his Excellency the Governor of Kano is requesting His Highness the Emir of Kano (Sarkin Kano) to indicate his ACCEPTANCE or OTHERWISE of his appointment as the CHAIRMAN  of the Kano State Council of Chiefs as conveyed vide letter No. SSG/REPA/S/A/86/T and dated 9th December 2019.
"The acceptance or otherwise should reach his Excellency the Executive Governor of Kano state within two days of the receipt of this letter."
"As you await further directives of his Excellency the Executive Governor on the matter, it is important to accept the appointment or otherwise," the letter warned.
Responding in a letter dated 19th December, 2019, the embattled emir and former governor of the Central Bank of Nigeria, CBN writing through the Acting Secretary, Kano Emirate Council, Abba Yusuf, said:
"Kindly inform his Excellency that His Highness, Sarkin Kano, had not rejected his appointment as Chairman Kano State Council of Chiefs, His Highness accepted the appointment."
"His Highness requested for further directives of his Excellency, the Governor for clarity These directives may include, appointment of the members of the Council, appointment of staff of the Council, provision of accommodation for the Council Secretariat and other logistics, to make the Council operational."