Sallah Adds Another Feather To His Cap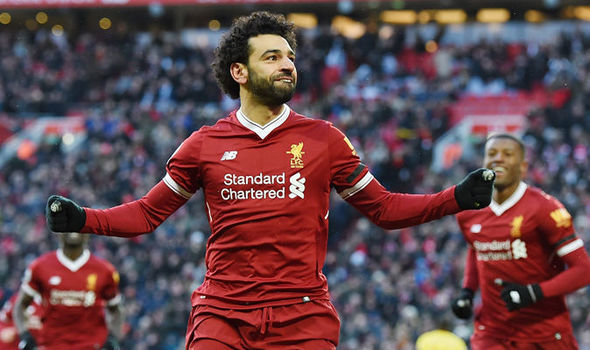 By Ekene Dike
Mohammed Sallah added another feather to his hat after winning the FIFA Club World Cup on Saturday in Qatar. He also won the golden ball as the best player of the tournament. In 2010, the African duo of Samuel Eto'o and Sulley Muntari won the club World Cup with Inter Milan.
During the 2018 World Cup in Russia, the Russians dubbed him as the Pharoah of Egypt. Despite Egypt's dismal performance at the World Cup, the shining star wasn't prevented from doing what he knows how to do the best.
At 27 years old, he has won global recognition as one of the best footballers in the world.
Jurgen Klopp signed the Egyptian from Roma in 2017 to complete a tripartite formula that will benefit his managerial acumen. Salah, Firmino and Mane are today about the most ferocious attacking combination in football presently. There is always a special form delirium when Mohammed Salah is wearing a Liverpool jersey.
In his first season with Liverpool, he scored an astonishing 32 goals in 38 League games, that also made him equal and surpass the record previously held by Cristiano Ronaldo of 31 goals in the English Premier League. His lethal finishing, pace and ability to dribble opposing defenders is phenomenal.
Liverpool's golden era are on the verge of winning the English Premier League with the Egyptian talent impressing the fans at Anfield. He has indeed become cherished by the supporters.
The Uefa Champions League was won by Liverpool in 2019. He scored the first goal of the game from the penalty spot. He has the record of most goals scored by an African player in a single Champions League season with 11 goals in the 2017/2018 season.
That same season, he led Liverpool to the final but was unable to lead them to glory after his premature exit in the final, following a broken arm caused by Sergio Ramos. Salah was in pain and tears while he was forced to leave the pitch.
A player who enjoys scoring spectacular goals like Salah won the FIFA Puskas award in 2018 for his mind blogging strike against Everton in the Merseyside derby.
Mohammed Salah galvanized the Egyptian team to the final in AFCON 2017, and lost to the indomitable lions of Cameroon.
At international level, he is also a legend. His technique on the ball enabled him to bamboozle the Egyptian nation after he scored from a corner kick in a friendly. Since his debut for the national team in 2011, he has scored 41 goals in 67 appearances.
For the past two years, no player has been able to dethrone him as the king of African football.
Some of his records include
Fastest Liverpool player to score 50 Premier League goals
Egypt's all time highest in Fifa World Cup history (2 goals)
First player to outscore three Premier League teams in a Premier League season
Roma player of the season (2016/2017)