4,000 Appointees: Dave Umahi's Critics Warned Against Hate Speech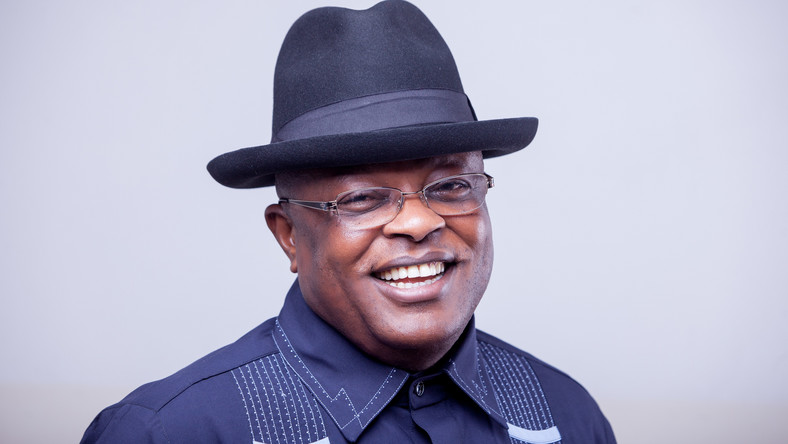 A senior aide of Governor Dave Umahi, Lady Monica Eze has dismissed the criticism of the All Progressives Congress, APC on the appointment of 4,000 aides saying that with the development practically every family in Ebonyi State has a representative in the government.
Ms. Eze who is Technical Assistant (TA) on Media to Governor Umahi further upbraided the APC's criticisms of the governor's infrastructure development projects as he asserted that the governor had turned the state into a huge construction site.
The APC's spokesman in Ebonyi State Nwoba Chika Nwoba had recently criticized the appointment of 4,000 aides by the governor describing them as a drain on the state.
"Who are these aides and what impact are they going to make in the state? Nwoba had queried.
"The governor should have used the money he is using to pay them to upgrade facilities at Ebonyi State University. He should have used the money to attend to the infrastructural needs of the state", Nwoba further opined.
Lady Eze responding, bemoaned the Ebonyi State APC image maker, stressing that since the creation of Ebonyi State, no administration has made a better impact in infrastructural development of the State than Gov. Dave Umahi have made, whose quest for transformation has turned the state into a construction site
Lady Monica said, it is not for nothing that the governor was recognised and awarded the "Best Governor in Nigeria award". She said commitment to service delivery through infrastructural development which is a critical element of governance further earned Gov. Umahi the sobriquet " Mr. Infrastructure".
While advising Nwoba and the State Chapter of the APC to criticize constructively, as such falls within their rights as allowed by the Constitution and other Regional and International Human Rights Instruments, Lady Monica warned the opposition APC not to misconstrue the privilege as such may result to hate speech. She counseled Nwoba and his sponsors to toe the line of  patriotism rather than turning themselves into enemies of the state.