Dasuki Speaks: Every Muslim Should Adhere To The Preaching On Fairness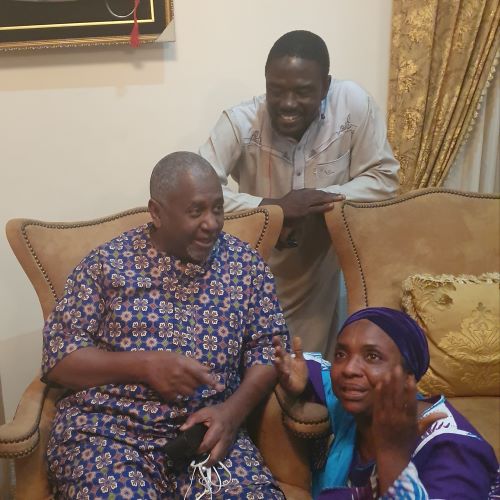 Breathing the air of freedom for the first time in four years, immediate past National Security Adviser, Col. Sambo Dasuki has affirmed that he bore no ill-feelings towards anyone for his detention but charging all Muslims to listen to the preaching of fairness preached by imams in the mosques.
Speaking in an interview with the Voice of America, Dasuki who was released on Christmas Eve said he could not trace anything for his detention saying he would not grudge anyone for it.
He said:
"I have no problem with anybody. I am more than that. I can't engage in a feud with anyone.
"There is no call to be made to the government. You know everything that happened to one in life is designed by God. Ignorance and lack of understanding can make one to suffer himself… Anything that God destined it to be, it will be. You said I spent four years in detention, it is over and today. Only God knows everything that will happen tomorrow.
"What is important is for everybody to be fair. Everybody who is a Muslim and who go to the mosque knows that what the Imam preaches every day is to harp on the need for people to be fair and honest. There is a reason for this and we need to listen."