Osinbajo's Christmas Gift Delights Buhari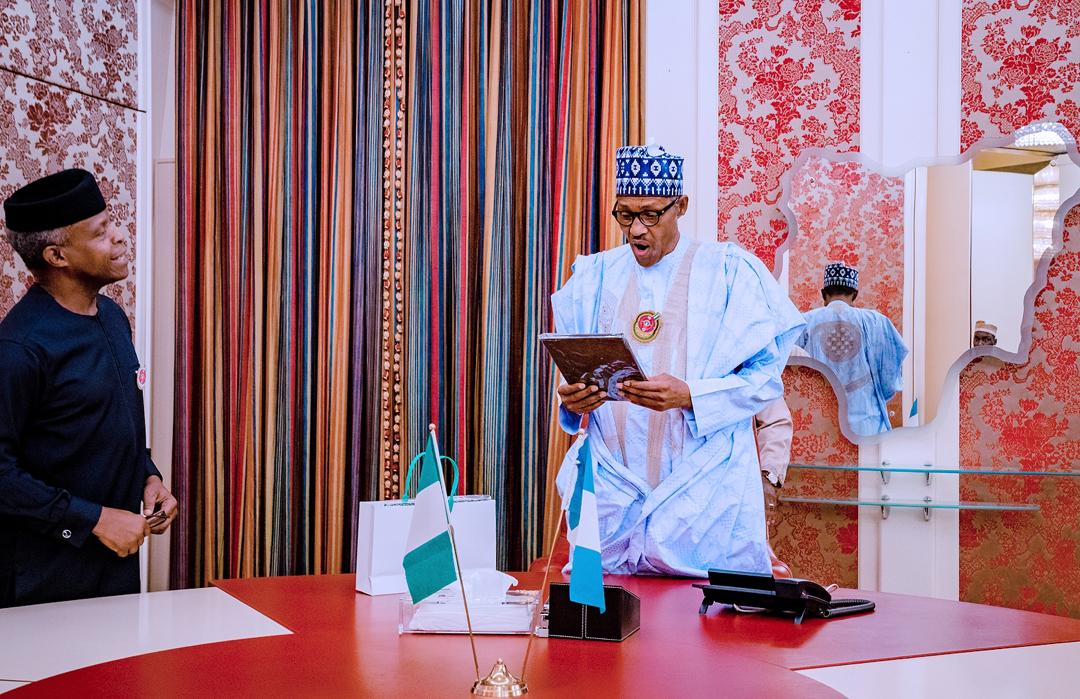 Muhammadu Buhari as a military general and even after he became a politician has been described as taciturn on account of his very serious disposition.
Though he has started to unbend since he became president, from time to time the very serious face of the president is seen by Nigerians.
However, on Christmas Day 2019, the president had cause to open and grin when he got his Christmas gift from his deputy, Prof. Yemi Osinbajo.
What the gift was remains a mystery, but it is certainly something that must have delighted the president as Prof. Osinbajo shared on twitter.