IBB: I Miss Maryam Everyday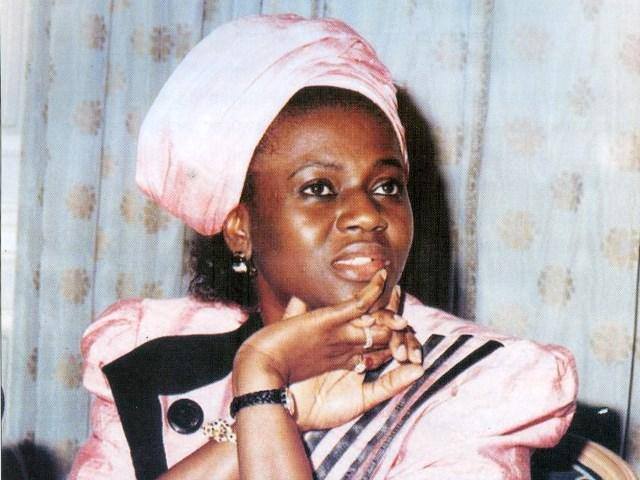 Ten years after Maryam Babangida died she is being mourned by friends and family for her impactful presence and touch as one of Nigeria's most effective First Ladies.
Her husband, President Ibrahim Babangida expressing his loss said that everyday he misses her counsel and advise saying:
"There are sometimes you say this could not happen or this would have happened if she were around and this happens on a daily basis," the former military president who ruled Nigeria between 1985 and 1993 said in a documentary featured on AIT.
While pouring encomiums on his wife, he said his military training, however, prepared him to adapt.
"I had to adapt, and part of the training of an officer is adaptability so I had to adapt."
Gen. Babangida's claim nonetheless, Chief Jim Nwobodo who was relatively close to the family said that the former military ruler has not been the same since the passage of his wife.
Hajia Aisha Ismail who worked closely with the late Maryam also remembered her for being the most effective First Lady Nigeria has ever had.
"It is not because I worked with her because she was not the only one I worked with but she was easily the best," Hajia Ismail, the first director-general of the Centre for Women Development promoted by the late Mrs. Babangida.
Prince Kassim Afegbua speaking in the same programme also spoke of how he almost had a fatal accident when he received Gen. Babangida telephone call to issue a statement on the demise of his wife.
Afegbua said that he was driving and approaching Gwagwalada when Gen. Babangida called him informing him of the news.
"I skidded off the road and almost had a fatal crash as the impact of the news reached me," Afegbua said on the same programme.
Mrs. Babangida died on December 27, 2009 in California, USA after a protracted battle with cancer. She was aged 61 and is remembered for her pet project Better Life for Rural Women, a project that aimed to bring out the potentials of Nigeria's rural women.
Send Us A Press Statement Advertise With Us Contact Us